Air Pollution
Air Quality Monitoring
Innovation
Pioneering project aims to clear the air for local communities
Vortex IoT collaborate on a major air quality monitoring project, the first of its kind in Wales, with Neath Port Talbot Council as part of the Swansea Bay City Deal programme
Cameron Kent - 20 June 2021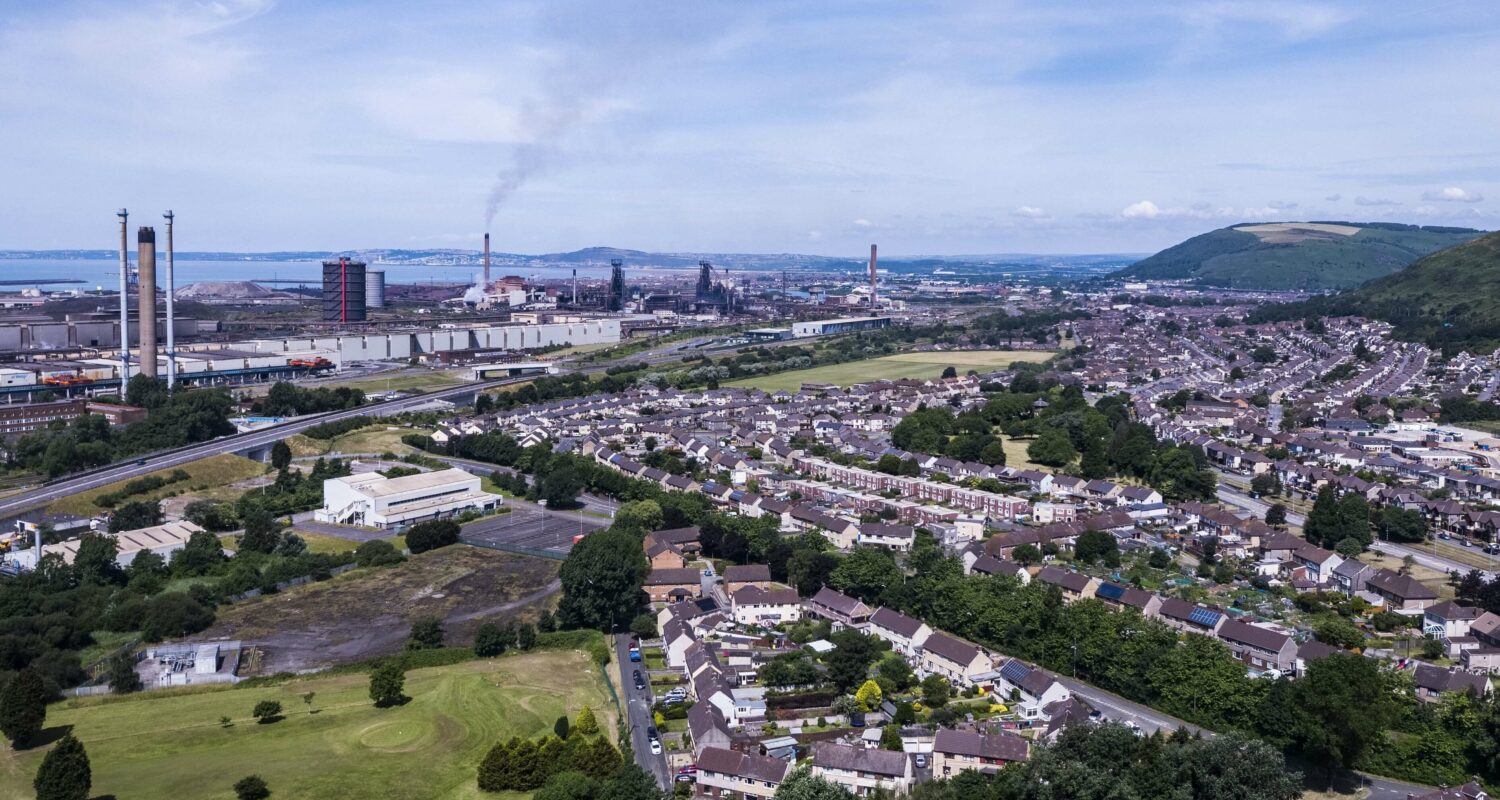 Neath Port Talbot Council is to begin a pioneering air quality monitoring project aimed at providing accurate "real-time" measurement of pollution so solutions for greener, healthier communities can be found.
The project, the first of its kind in Wales, is a pilot study testing the concept of localised air pollution monitoring and is part of the Swansea Bay City Deal programme and is delivered as part of the council's Decarbonisation and Renewable Energy (DARE) Strategy.

Supporting Innovation and Low Carbon Growth
The project is led by Neath Port Talbot Council which will be collaborating with Swansea based Vortex IoT (Internet of Things) – a highly skilled team of engineers with expertise in emerging technologies, artificial intelligence (AI), machine learning and connected smart devices (IoT). The aim of the deployment, which will harness the power of digital technology, is to achieve a much better understanding of air quality on a local level. Better measurement means the council can more effectively target interventions, identify any pollution hotspots and pollution sources that were previously hidden and help it improve air quality and health outcomes.
This project will see 70 digital sensors being attached to lampposts in some residential areas in Port Talbot. The area will act as a test bed for the technology and will provide instant, real time data on how air quality varies between different neighbourhoods.
Vortex IoT is a market leader in its field and the company's devices are being used in one of the biggest air quality monitoring projects in Europe in the London Borough of Hammersmith and Fulham. Vortex IoT will provide the sensors, wireless network and maintenance support for the project.
Vortex IoT plans to create up to 50 highly skilled engineering and advanced manufacturing jobs in the next 18 months.
"

Air quality isn't the same everywhere and pollution can build up in isolated pockets. Local sources, for example industry or a busy road and even rail infrastructure, can affect air quality. "
The Deputy Leader and Cabinet Member for Community Safety and Public Protection, Leanne Jones, stated that the project is in line with the council's smart and connected digital strategy, which aims to make sure that our county borough takes full advantage of the benefits of new technologies.

"

Because different areas have different levels of air quality at different times it is important for us to measure, monitor and analyse what is happening and where. That way we can identify trouble spots and take the right steps to ensure we all enjoy the cleanest air possible. "
Neath Port Talbot Council and other organisations, including the Welsh Government, have been undertaking air quality monitoring in Neath Port Talbot for many years. Traditionally, air quality monitoring has centred on the existing Automatic Urban and Rural Network (AURN) air quality station situated within the grounds of Taibach Fire Station. However, advancements in digital technology mean that hyperlocal monitoring providing instant data about potential pollution sources can move into other areas.
The hyperlocal approach to air quality monitoring will provide the project with a verified source of real-time air quality data that can be linked to events within that community, for example, traffic flows, industrial processes etc.
Vortex CEO, Adrian Sutton, said: "We are really privileged to be working with Neath Port Talbot Council and Swansea Bay City Deal on this pioneering project. I live in the area and our company has its roots in the Swansea Bay City region. The opportunity to deliver an environmental impact to the community in which we are based and to contribute to improved air quality and decarbonisation is one we are truly excited about. We will go above and beyond to deliver value to the residents of Neath Port Talbot."
About Vortex IoT
Vortex, part of Marston Holdings, is a dynamic and market-leading company at the forefront of smart city technologies. The company builds environmental sensors, networks and data solutions to support decarbonisation efforts globally. As experts in the latest IoT, AI, 5G and LiDAR technology, Vortex enables smart cities & smart infrastructures to become more efficient, safer and greener.
Monitor what matters; Act where it counts. Vortex's sensor technology aims to maximize visibility and delivers the actionable data that businesses need to start making smarter decisions. Air Quality Monitoring, Vehicle-2-Infrastructure Scanning, Remote Infrastructure Management and Smart Parking Systems are Vortex's tailored solutions for progressive smart city management. Powered by AI and enabled by a highly secure decentralised mesh network, all of Vortex's products guarantee reliability, scalability and environmentally sustainable deployments.
Founded upon a bedrock of innovation, Vortex's highly skilled team of engineers, technologists and leadership team are constantly developing the eco-smart products of tomorrow, for you today. For more information, please visit www.vortexiot.com.
More news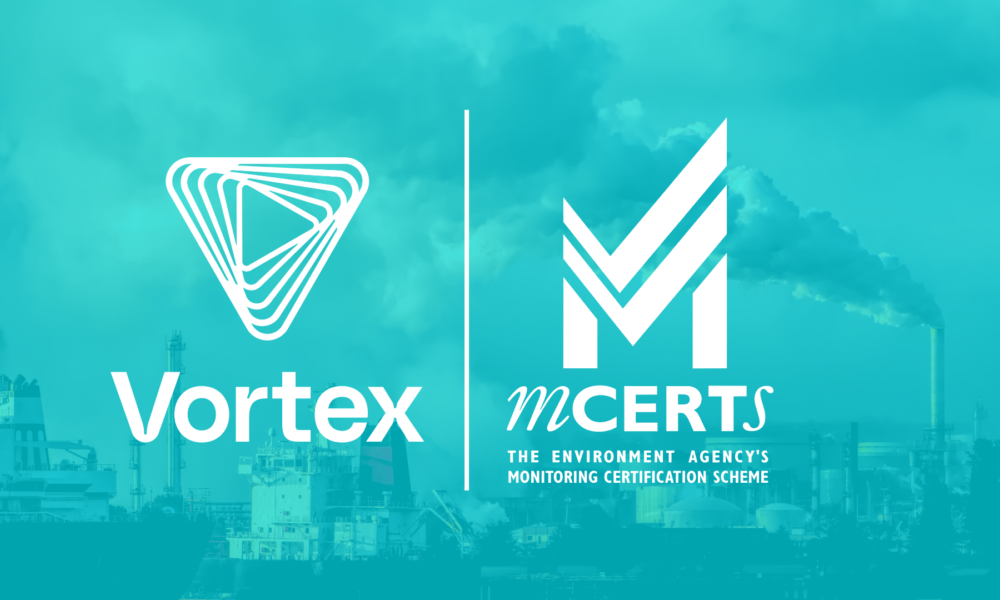 Vortex, a leading provider of air quality monitoring solutions, is delighted to announce the attainment of the MCERTS certification for their VTX Air monitors,…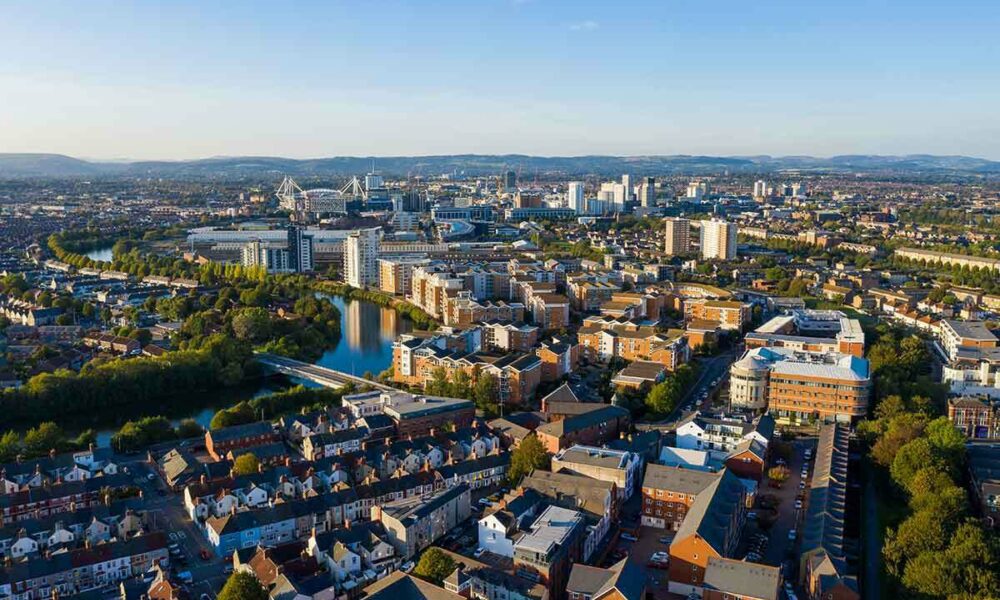 Cardiff Council and Vortex have launched an ambitious project with forty-seven air quality monitors installed across four Air Quality Management Areas (AQMA) and…
Get in touch
Discover how Vortex's market leading sensors and actionable data can transform and optimise your operations.