Smart City Networks
Transforming city management with smart connectivity. Connect thousands of devices to our city mesh network, including smart sensors and scanners to monitor asset condition, urban infrastructure and air quality, in a reliable and convenient way.
The Challenge. Demands on city and town managers have never been higher.
As more and more people live in cities the pressure on infrastructure assets is growing. Air quality targets are getting tighter too.
Urban managers need a smarter way to stay on top of city asset management and environmental monitoring. The sector is set to experience huge growth over the next decade or two. Cities that don't keep up with the trend for smart networks will fall behind rapidly.

Precise, automated data collection and analysis is the key to successful city and town management in the digital era. The only way to achieve this is through low latency, highly reliable wireless connectivity.

People live in cities globally today
People expected to live in cities by 2045
Global smart cities market is set to grow from $411 billion in 2020 to $821 billion in 2025
How we help. The future of city infrastructure maintenance and environmental monitoring depends on the use of smart wireless networks.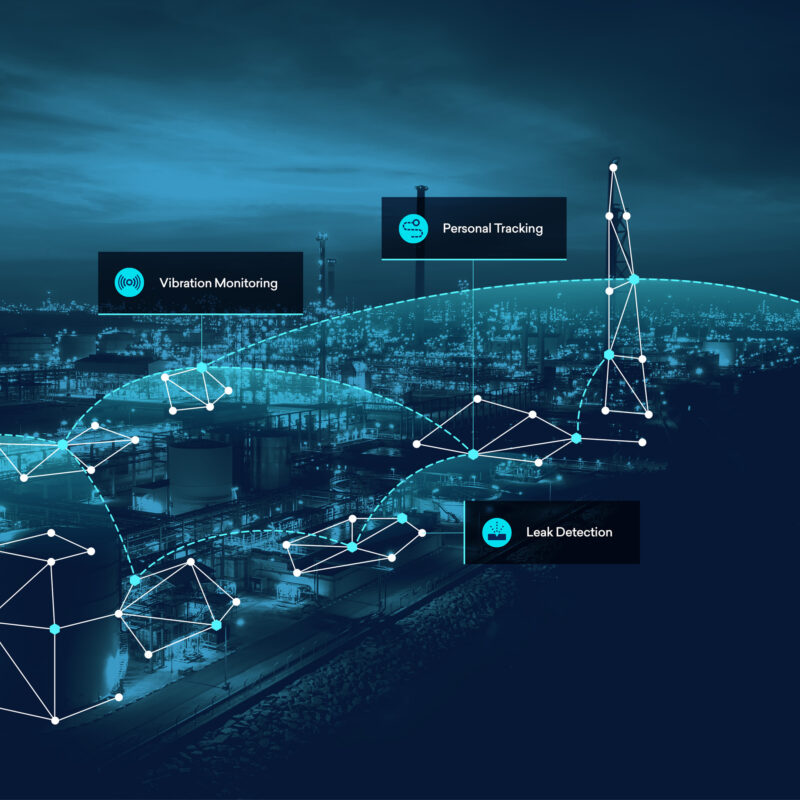 Our smart city mesh network solution provides a secure ecosystem that is decentralised, allowing for greater efficiency and security.

Why invest in multiple sensor solutions, each requiring their own communication platform?

Self-organising and self-healing, the VTX Mesh network doesn't rely on one centralised server or SIM cards.
Instead it uses a private wireless thread network, making it quick and simple to add smart IoT devices that communicate with each other.
Seamlessly add thousands of devices without compromising the reliability and speed of the network. It achieves this by automatically re-configuring whenever a device is added to the network, making it highly scalable.
"

Traditional pollution monitors are expensive to install in the density required. The edge processing on Vortex's mesh network was key to keeping the data sent back to base at the minimum. "
Ready to join the largest mesh network in Europe?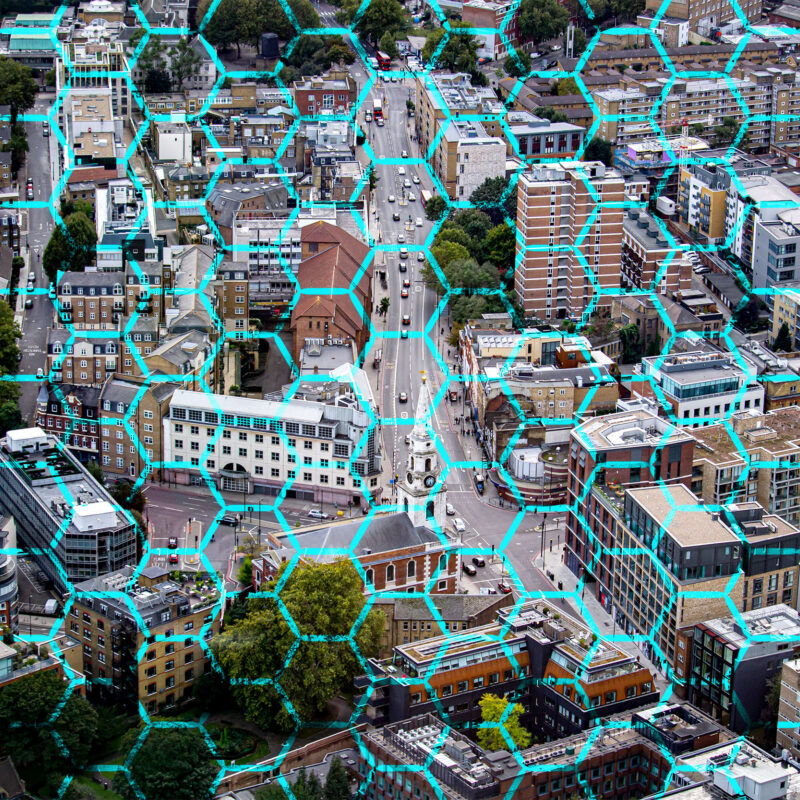 With VTX Mesh it's simple to add scanning devices to key locations and start monitoring what matters to you. You can analyse car parking space availability in real-time and gather air pollution data 24/7. As each device is added, the network will configure itself to make sure that all the data is fed to the relevant cloud storage location to deliver insights you can act on.

Powered by advanced AI, our city mesh network automatically creates end-to-end communication for all your IoT devices without any hassle or downtime.
The network is fully self-healing. It diagnoses faults or missing connections and automatically repairs them to maximise uptime.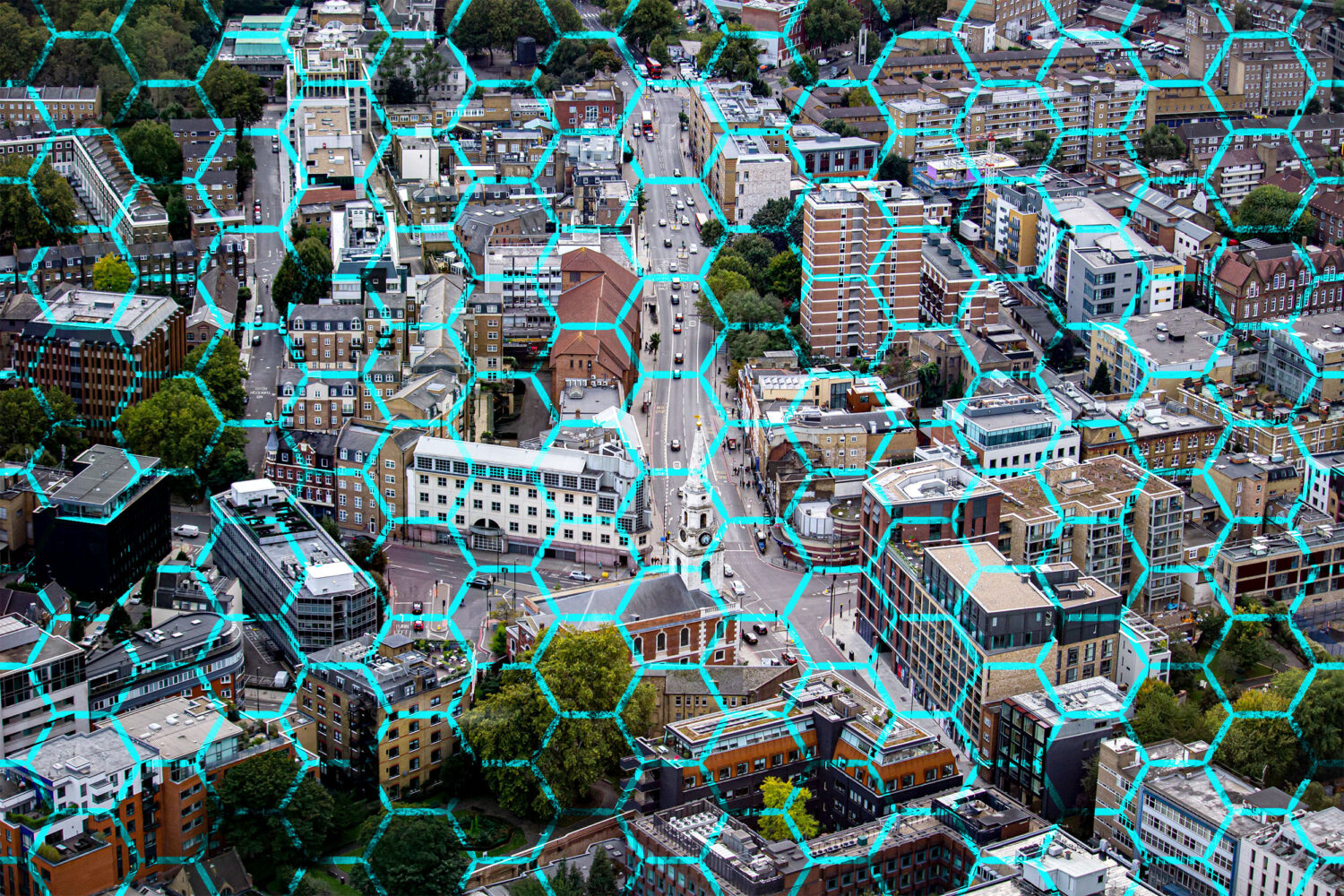 Smart City Network
Decentralised, private, secure wireless smart city network
Self-organising and self-healing with built in AI engine
No need for SIM cards
Fully scalable - add thousands of IoT devices
Our resources, news and knowledge at your fingertips
Are you looking for a reliable and secure smart city network and management system?
VTX Mesh is our highly secure, decentralised, wireless communications network. Get in touch today to find out more.
Get in touch
Discover how Vortex's market leading sensors and actionable data can transform and optimise your operations.