Interview with Adrian Sutton on Vortex IoT, Marston Holdings and tackling air pollution
In late January it was publicly announced that Marston Holdings had acquired Vortex IoT. To find out more, Air Quality News talks to Adrian Sutton, Managing Director of Vortex, and the new Smart Cities Development Director for Marston Holdings.
As published on AirQualityNews.com - 22 February 2022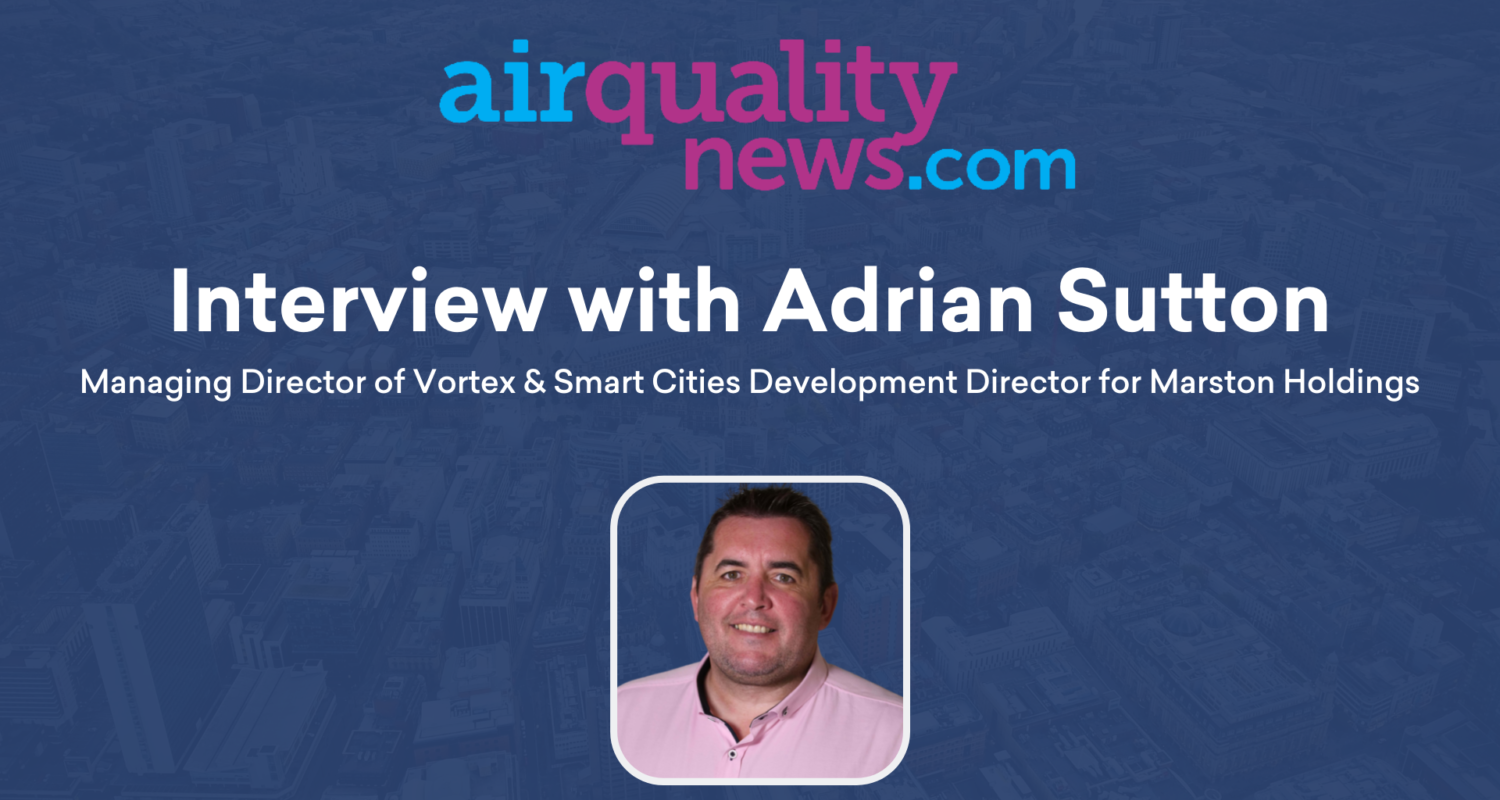 Marston Holdings are providers of market-leading, integrated technology-enabled transport solutions to support government, utilities, and the private sector. Marston's clients include local authorities that are seeking to build environmental schemes that reduce congestion and pollution.
Marston says that they acquired Vortex IoT, experts in pollution monitoring, in order to further bolster their air quality, smart transport and decarbonisation offerings and initiatives. The Wales-based technology company launched just over four years ago when Adrian was at an Internet of Things conference in Singapore and met co-founder Behzad Momahed Heravi.
"

It was very much a chance meeting. "
'We bumped into each on that trip, realised we had a lot in common but at the same time came from different backgrounds and areas of expertise. Over that first dinner we wrote on a napkin and that became the straw man of our business. Over the ensuing 8 months we grew those initial ideas into something more formalised and incorporated Vortex in late 2017. A little over four years later and this acquisition is both timely and helps support Marston's strategic ambitions in delivering smart city end-to-end offerings to its impressive client base.
'Local authorities know Marston well… they are the UK's leading provider of technology-enabled transport and traffic management solutions and are obsessed with providing value to their clients', explains Adrian. 'Part of the value Marston want to offer their clients is clean air for their residents. That's how this acquisition came about.
"

We have a long track record of successfully working in partnership with the public sector, and this acquisition reflects client feedback seeking innovative, technology-enabled solutions. "
Hoskin went on to say: "COP26 demonstrated public support for driving the transition to a zero-carbon economy, and we're pleased to further enhance our ability to support our clients and their residents through cleaner, healthier and more people-friendly communities."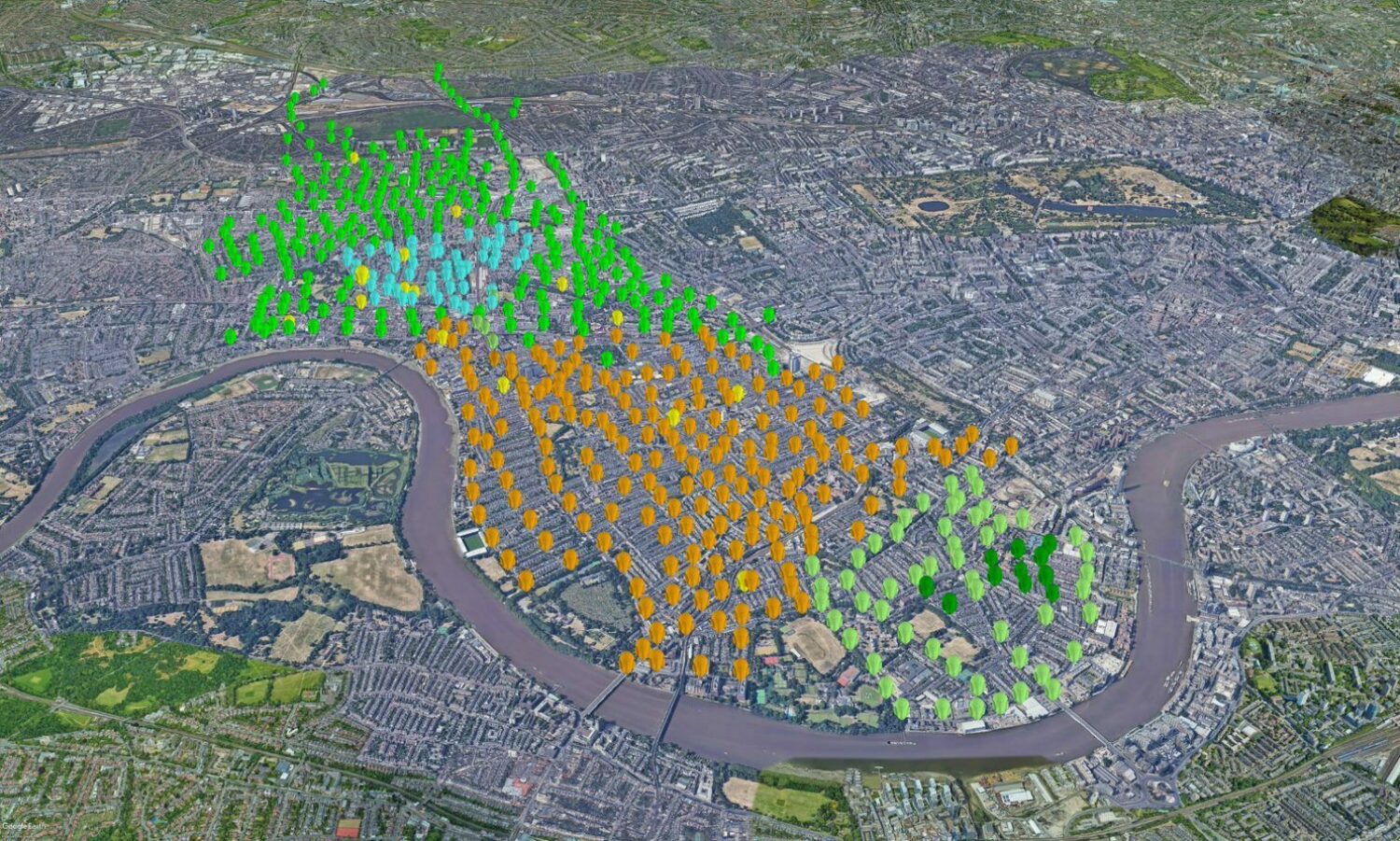 Air Quality Monitoring deployment in Hammersmith and Fulham
Vortex and Marston Holdings are no strangers, having worked together for the last two years as partners. Most notably they came together to deliver the deployment of hyperlocal air pollution monitoring in the London Borough of Hammersmith and Fulham (LBHF).
For this project, which launched in July 2020, Vortex worked with Project Centre and Videalert, sister companies of the Marston Holdings Group, to deploy what is currently the largest air pollution monitoring network in Europe. When fully deployed in 2022 that same network will have more air quality sensors in that Borough than the whole of London combined.
The sensor capabilities have enabled the council to deliver air quality audits to identify pollution sources, and subsequently validate interventions and policy adoption as well as deploy local traffic measures to quickly reduce air pollution. This includes closing surrounding roads to traffic at school pick-up and drop-off times, implementing active travel campaigns, adding green assets, and tackling engine idling.
"

We integrate our air quality data with Videalert's ANPR camera data and the council's existing traffic management data; all in real-time from a continuous data feed. "
'This is significant… it has enabled us to get ridiculously powerful insights on pollution in the area. We use that to actually improve air quality with Marston supported congestion reduction schemes.'
Following the introduction of the first scheme, 170,000 vehicles a week were removed from the area to the east of Wandsworth Bridge Road. After winning an award at the British Parking Awards for the Traffic Congestion and Pollution Reduction Scheme, LBHF Parking Director John Galsworthy said that it had reduced carbon emissions by 1 tonne a day in Fulham and improved air quality by 50%. The project's success clearly demonstrates that end-to-end data rich systems will and can play their part in disrupting a hitherto ill-served market need.
'Augmenting the current AURN network with a new dimension of hyperlocal air quality monitoring is the way forward. Policy and standards are not keeping pace with technology and we welcomed the recent encouragement and enthusiasm by the Minister of Environment to press ahead with work in this area as we are keen for scientists, technology, activists and industry to collaborate in creating the right set of governance measures for this exciting new market' said Adrian.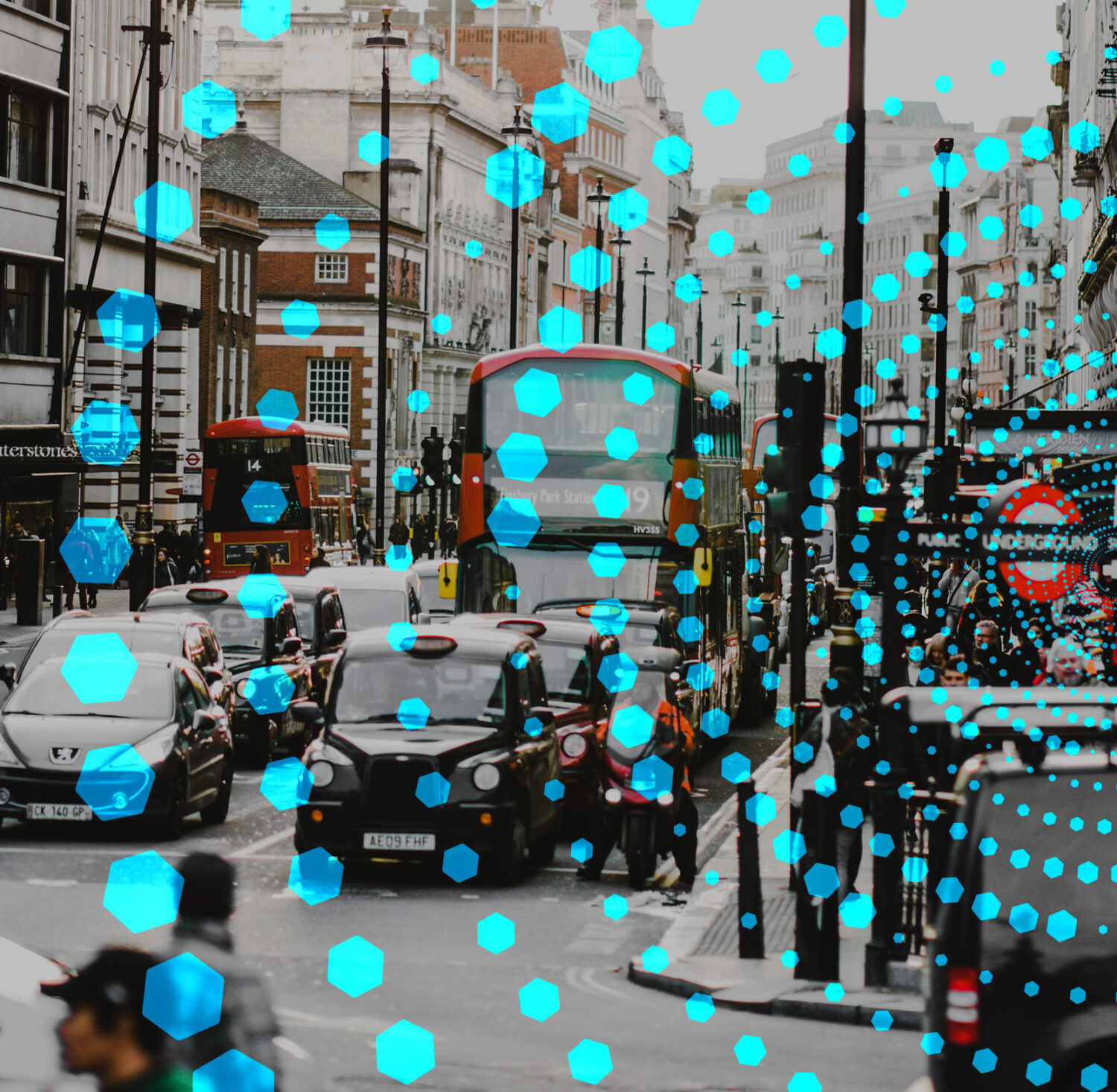 Unlocking the power of technology
In recent years the air quality and specifically the air quality monitoring space has changed significantly as the technology improves at a rapid pace. According to Adrian, Vortex has been instrumental in pushing forward this progress.
'The players that were in the market before us had served it badly,' says Adrian.
'We looked at this and thought the technology was overpriced, outdated and not actually delivering any real value, so we took these mistakes and reset the market.
'The acquisition from Marston Holdings is a real strategic fit because we can now provide a very compelling offering to our clients. In the end, we are in the game of reducing air pollution and achieving decarbonisation goals. Supporting our clients with that becomes much more straightforward, through a new offering that is fully integrated and delivers end-to-end solutions.'
The key to this offering is the development of smart cities where different types of electronic methods collect specific data, and this data is used to improve operations across the city.
"

The best definition of a smart city I've heard is it's a city that is constantly learning about itself. It does this through the data - data is everything. "
"A smart city is an ecosystem, and you need multiple sets of technology to drive real change.
The coming together of Marston and Vortex brings a step change and a paradigm shift in terms of how we think about smart city solutions. Marston Holdings are really pushing forward the smart city and traffic management agenda. That makes this recent acquisition both a strategic fit for them but also a strategic fit for us."
SOCIAL VALUE AND THE RACE TO NET ZERO
The future of smart cities is not just about integrating air pollution monitoring with traffic management systems. It is also about achieving net zero and creating sustainable infrastructure.
'If we're committed to the race to net-zero then we have to look both at the science but also at the important role of technology in delivering this. How can we deliver value to residents by making cities better places to live, work and play?
'I have young children, so from a personal perspective I want to be part of creating a better future, but from an entrepreneurial and commercial perspective I have always wanted to bring to market something that delivers value and has global reach. Marston Holdings can help us to achieve this, they are a growing group whose focus is on fully integrated solutions and their investors are looking for solutions that do just this.
'We know that the growth of city populations, combined with climate change impacts, will drive investment in smart city capabilities. Joining Marston Holdings accelerates Vortex IoT's ability to deliver the smart city offerings that provide cost-effective and socially acceptable solutions to communities. We are no longer just talking about air quality monitoring. We are providing proven routes to reducing air pollution through an integrated value proposition that supports local authorities on issues explicit to them. Schemes such as low traffic neighbourhoods and clean air zones that are well thought through and actually work for residents is just one way of achieving this.
There is a reason Marston Holdings' clients include Highways England, Transport for London and some 280 local authorities. They know how to provide value to their clients. This acquisition speaks to their foresight and desire to continue delivering that value by providing answers to the big issues on air pollution, decarbonization and smart city implementation.
More blogs
This article explores the Air Quality Index (AQI), including its calculation, the pros and cons, and innovative approaches to enhancing data precision.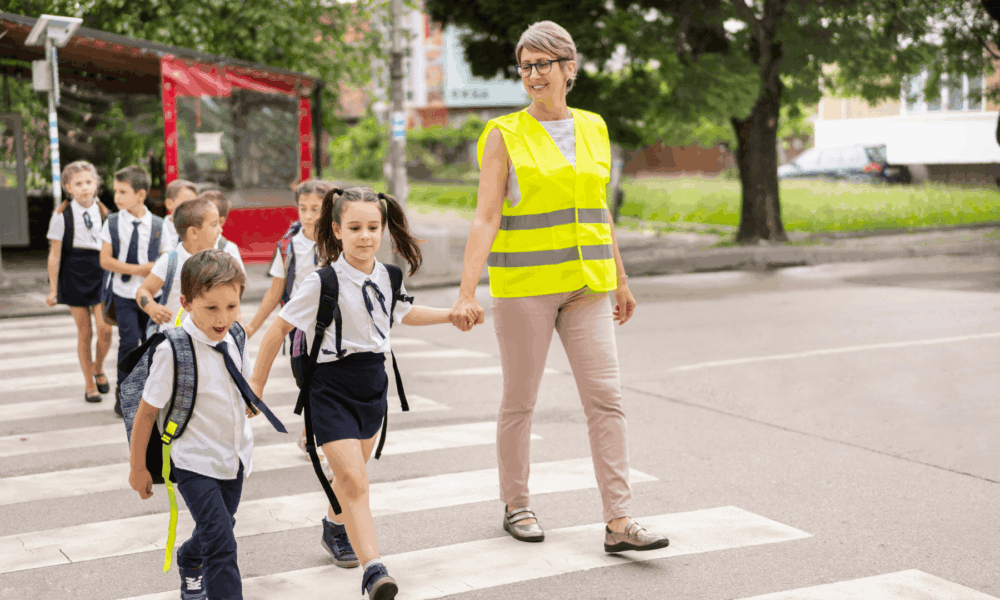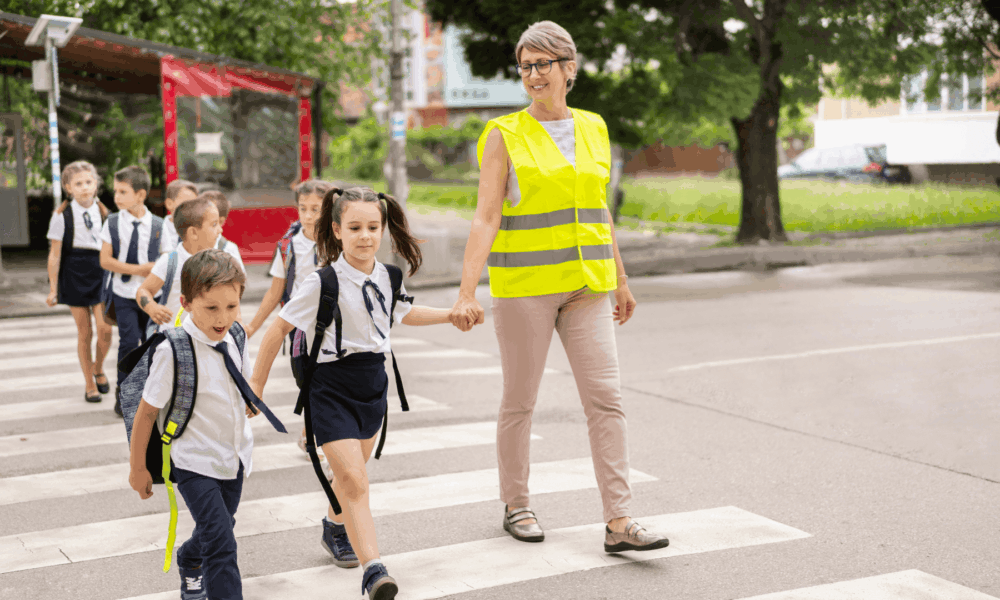 School streets are becoming increasingly popular in the UK, with more than 500 across London. This blog looks into how they are used and their desired outcomes.
Get in touch
Discover how Vortex's market leading sensors and actionable data can transform and optimise your operations.