Remote Asset Monitoring
Rail
Digital Twins
Global Railway Review interview with Adrian Sutton, Vortex CEO
As part of Global Railway Review's Going Digital in Rail Week, Adrian Sutton, Managing Director of Vortex IoT, provides details of the company's fast-growing development, their data-driven solutions for Network Rail and how they aim to move forward with products that can deliver a step change to the rail sector.

Cameron Kent, as published in Global Railway Review - 24 February 2020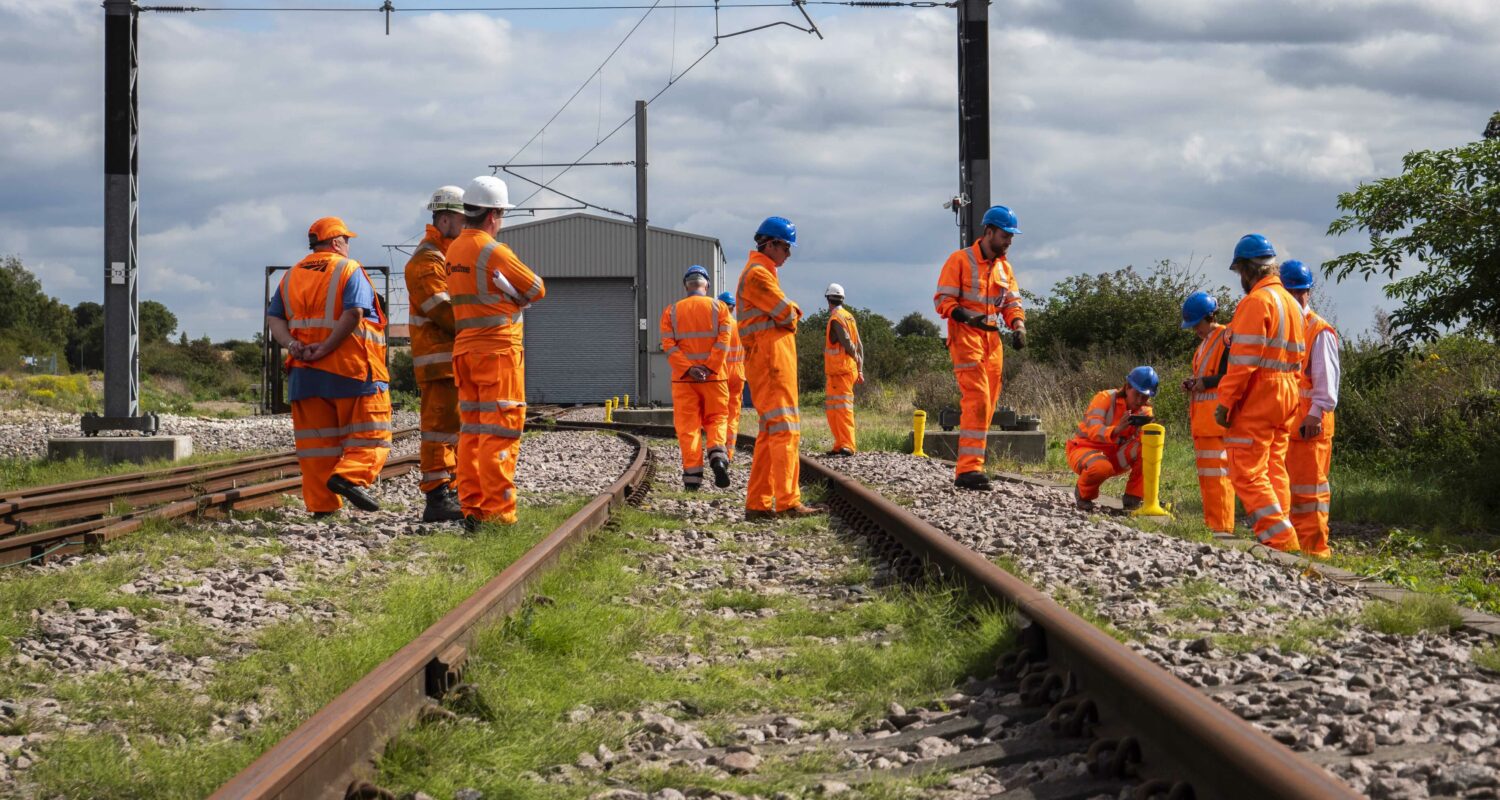 What are the core values/foundations of Vortex and what solutions can you offer the rail industry?
Vortex IoT provides practical solutions for managing the performance, condition and cost of high-value assets by generating sensor data that enables insight, smart decisions and machine-to-machine interactions.
Innovation through the use of emerging technologies to develop practical solutions that solve known business challenges is what Vortex IoT is all about!
It's these foundations and vision that gave rise to our branding strapline of 'Making the Physical Digital'.
Vortex IoT is a fast-growing and well-funded business with a strong focus on developing scalable and repeatable propositions.
What can you tell us about your cooperation/project with UK's Network Rail?
In Autumn 2017 Network Rail collaborated with Innovate UK for the first time to set a rail-specific competition geared around known business challenges in the rail industry. The competition had a fund of £19 million of which Vortex IoT secured £580,000 for a consortium that included Tata Steel, Fincore and Network Rail. Vortex IoT was the lead partner with an Internet of Things (IoT) solution to remotely monitor and detect obstructions and intrusions along the rail infrastructure.
Be it trespassing, rock fall, cable theft, animals on the line or earth movements by using a series of sensors, a cognitive mesh network, LiDAR technology, artificial intelligence (AI) or edge computing power for reduced latency, our solution will have the ability to detect and deliver data driven alerts to Network Rail control centres. Our product is called RODIO – Railway Optical Detection of Intrusions and Detections. At the heart of the product business case is a £500 million disruption business challenge.
The solution is geared towards reducing disruption to customer services and providing Network Rail with a scalable and cost-effective remote condition monitoring solution that is capable of monitoring multiple challenges from a single solution.
The project started in May 2018 and will run a robust and rigorous 18-month full industrial research and testing process ahead of full commercial exploitation.
In your opinion, what are the biggest opportunities industry 4.0 offers the rail industry?
On a practical side, Industry 4.0 can deliver step change in asset performance management and remote condition monitoring of track and trackside infrastructure.
IoT and AI coupled with edge computing, however, offer the rail industry countless new business models and new ways of working/contracting. Harnessing this additional intelligence and data flow is what the rail industry now needs to get to grips with. The traditional structures internally at rail companies are not always best suited to this and can often stifle innovation.
Network Rail's decision to use Innovate UK as a means to collaborate with innovative young companies can only be encouraging and demonstrates that the 'old guard of solution providers' and 'status quo' is something they are now looking to disrupt. As MD of an innovative business this is welcomed, the biggest opportunities will come from being able to keep pace and use IoT, AI and other technologies to breakdown some of their extremely cumbersome and long product assurance and deployment cycles.
Why would customers choose Vortex's Rail solutions over those of your competitors?
Vortex IoT is a new player in the rail industry market. What we can deliver is speed, flexibility and scalability. However, we look to partner for scale and success and this is reflected in not only our partnership with Network Rail but others also. Tata Steel for example has the largest private rail network across Europe and we have several projects live with them and a very innovative productivity-focused solution for their rail infrastructure, which is embedded into their production line.
IBM are another partner with whom we are developing rail industry-focused propositions. Similarly, we also work with ST Engineering of Singapore – one of the biggest companies in the region, whom we will formally launch a product with in March 2019 in Barcelona. The product, in keeping with our core values, will bring a practical solution to a known business challenge whilst opening-up new markets for both ST and Vortex globally.
Customers will choose Vortex IoT based on its innovation, speed and ability to deploy IoT systems which means procurement of our products will deliver value for money and reduce complexity in system deployment.
What's next for Vortex in the Rail sector? What can we expect from the company in the future?
The answer to this question lies already in some of the questions above. In working with our partners and customers – Tata Steel, IBM, ST Engineering and Hitachi Consulting – we will bring to market in the coming six to 18 months more innovative solutions built on the foundations of Industry 4.0.
In RODIO we also have a product that has true global appeal and working with Network Rail we will look to commercially scale this product.
For now, however, the focus is on development and bringing to market robust and rigorously tested products that deliver step change, immediate value and rapid RoI to end-users and customers alike as we continue with our ethos of 'Making the Physical Digital'.
More blogs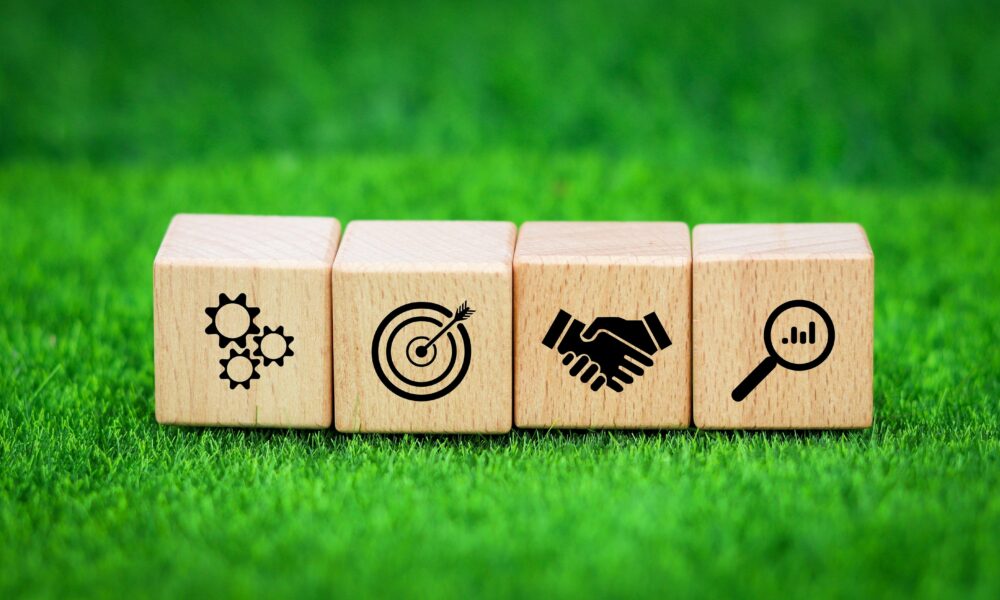 A step-by-step for local authorities to create data-driven air quality action plans, utilising hyperlocal data and innovative technology.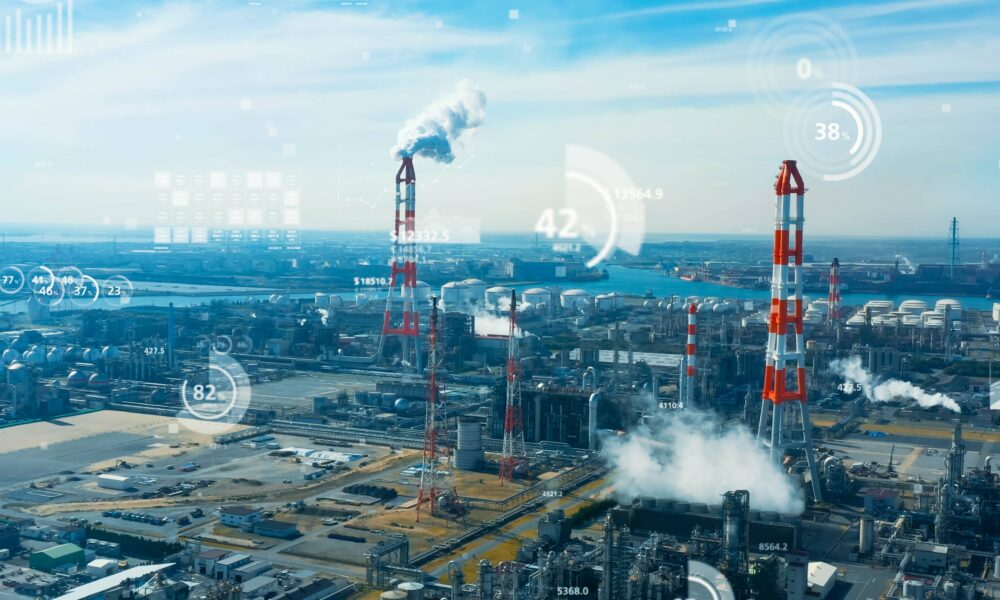 Manufacturing companies face mounting pressure to reduce their environmental impact in an era of increasing environmental awareness and stringent regulations. This blog…
Get in touch
Discover how Vortex's market leading sensors and actionable data can transform and optimise your operations.