Merry Christmas! Vortex 2021 Highlights
As a welcome break with our loved ones approaches, at Vortex it is a time to be thankful and pause to reflect on what we have achieved this year.
Vortex's Christmas Elves - 23 December 2021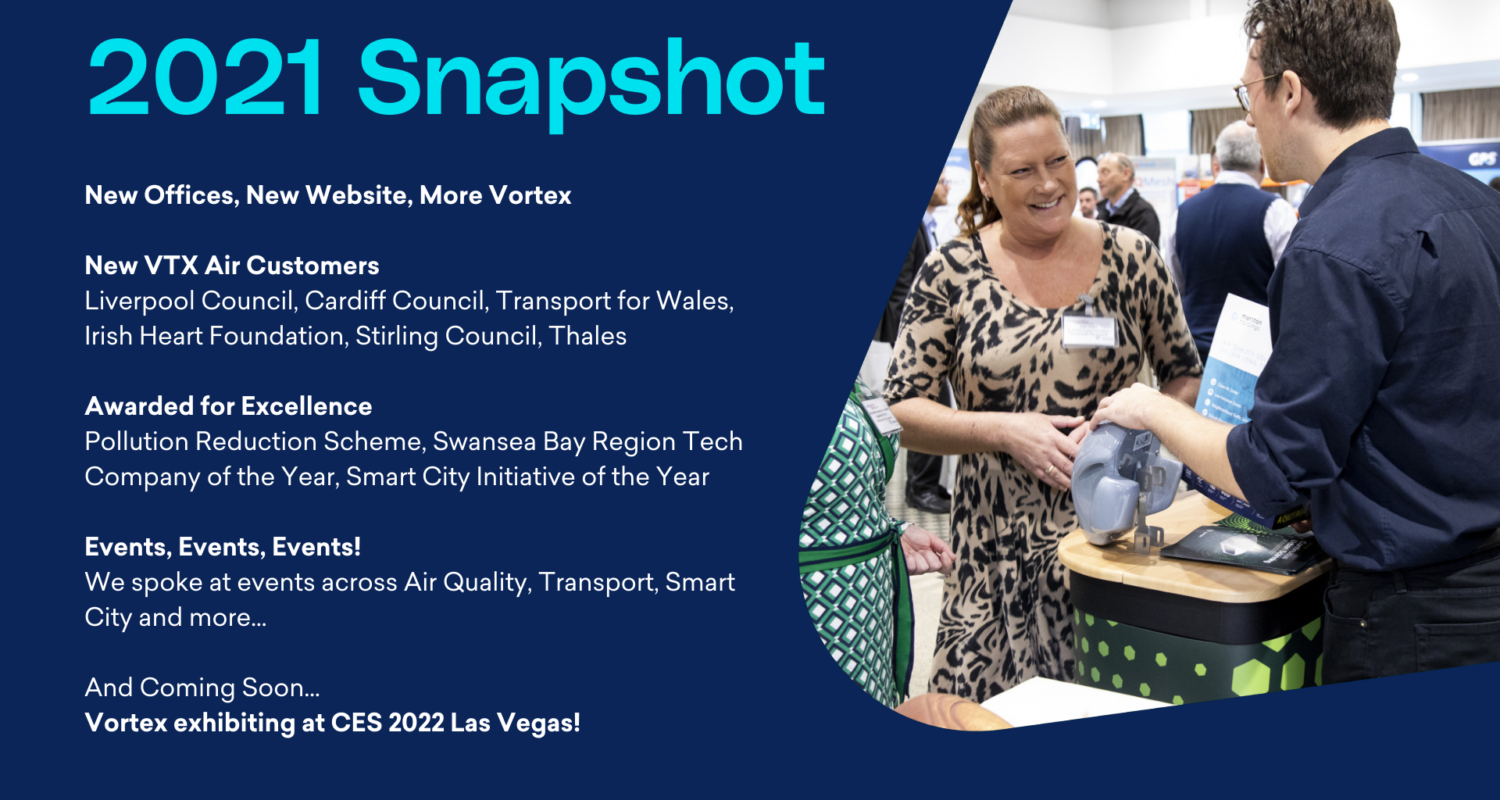 New Offices, New Website, More Vortex
This year alone, Vortex has seen significant change with new offices, a new website and more endeavours on our smart city solutions. To provide our growing list of customers the very best in Air Quality Monitoring we needed to relocate the company to meet increasing production demands. At Vortex, we design, manufacture, and distribute all our products in-house to provide hardware & software that is best-in-class. Read about our new offices.
New Air Quality Monitoring Customers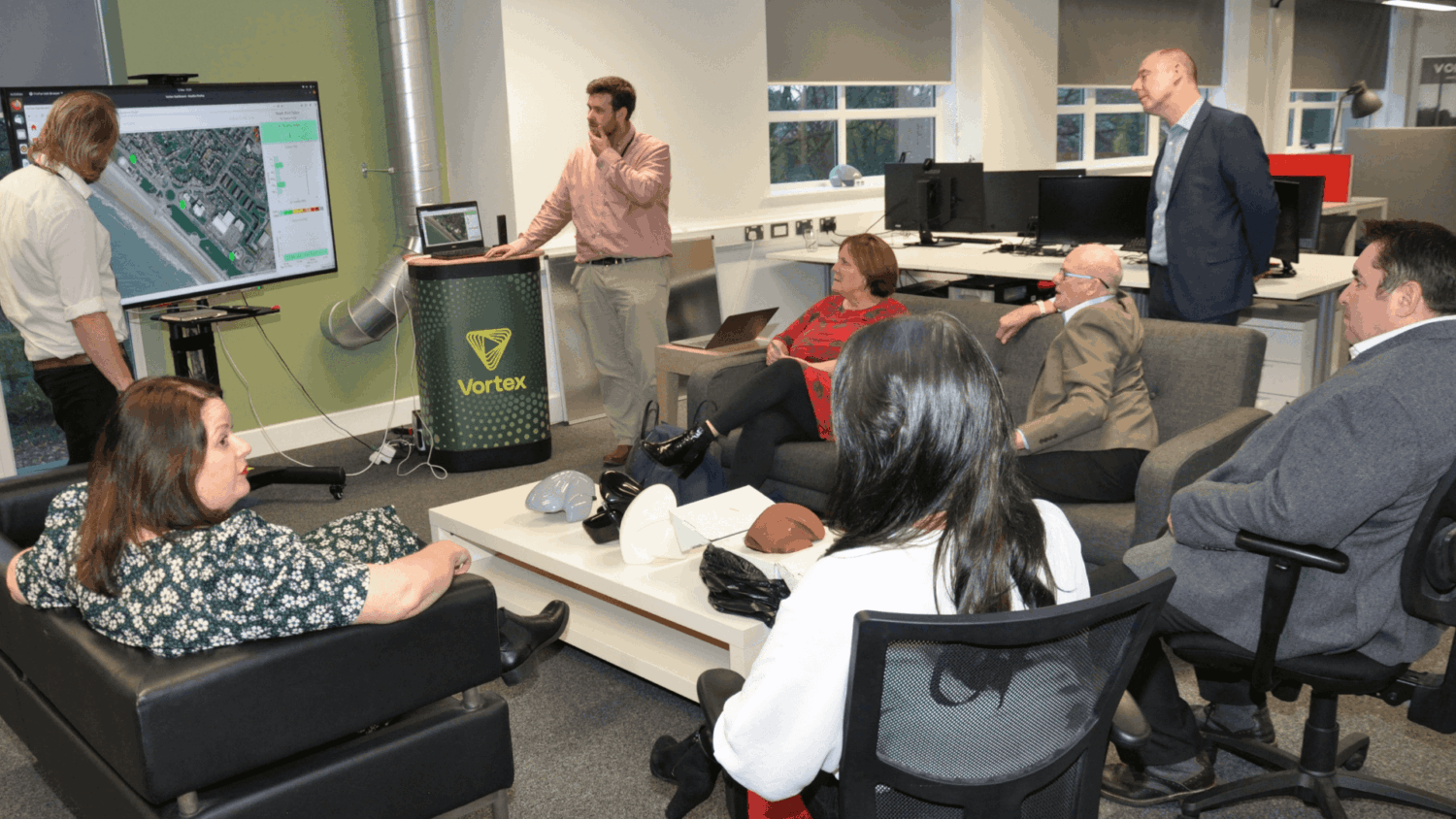 Floor 2 of Vortex's New Offices
As more Local Authorities and Companies turn their attention to tackling air pollution, Vortex's fit and forget technology helps users make data-driven decisions with a real-time, street-level accurate view of their air quality.

Liverpool Council
We are installing our air quality sensors around schools in the Merseyside city, with a focus on protecting children's lungs and increasing awareness of pollution at schools.
Cardiff Council
The Welsh capital will be monitoring air quality at every school in the borough. VTX Air networks are being deployed at more than 30 different locations.
Transport for Wales - M4
Vortex is deploying sensors along the M4 highway, which has seen 50mph speed limits introduced to reduce air pollution. VTX Air's hyperlocal view of air pollution can help validate environmental interventions like speed limits.
Irish Heart Foundation
Schools in Northern Ireland and the Republic of Ireland are using Vortex Air Quality monitors to manage air pollution and protect our children.
Marston Holdings
Our strategic partner has supported Vortex in the distribution of VTX Air throughout 2021. The integration of our Air Quality Monitoring networks with Marston Holding's traffic management solutions has been a huge success for pollution reduction efforts in London.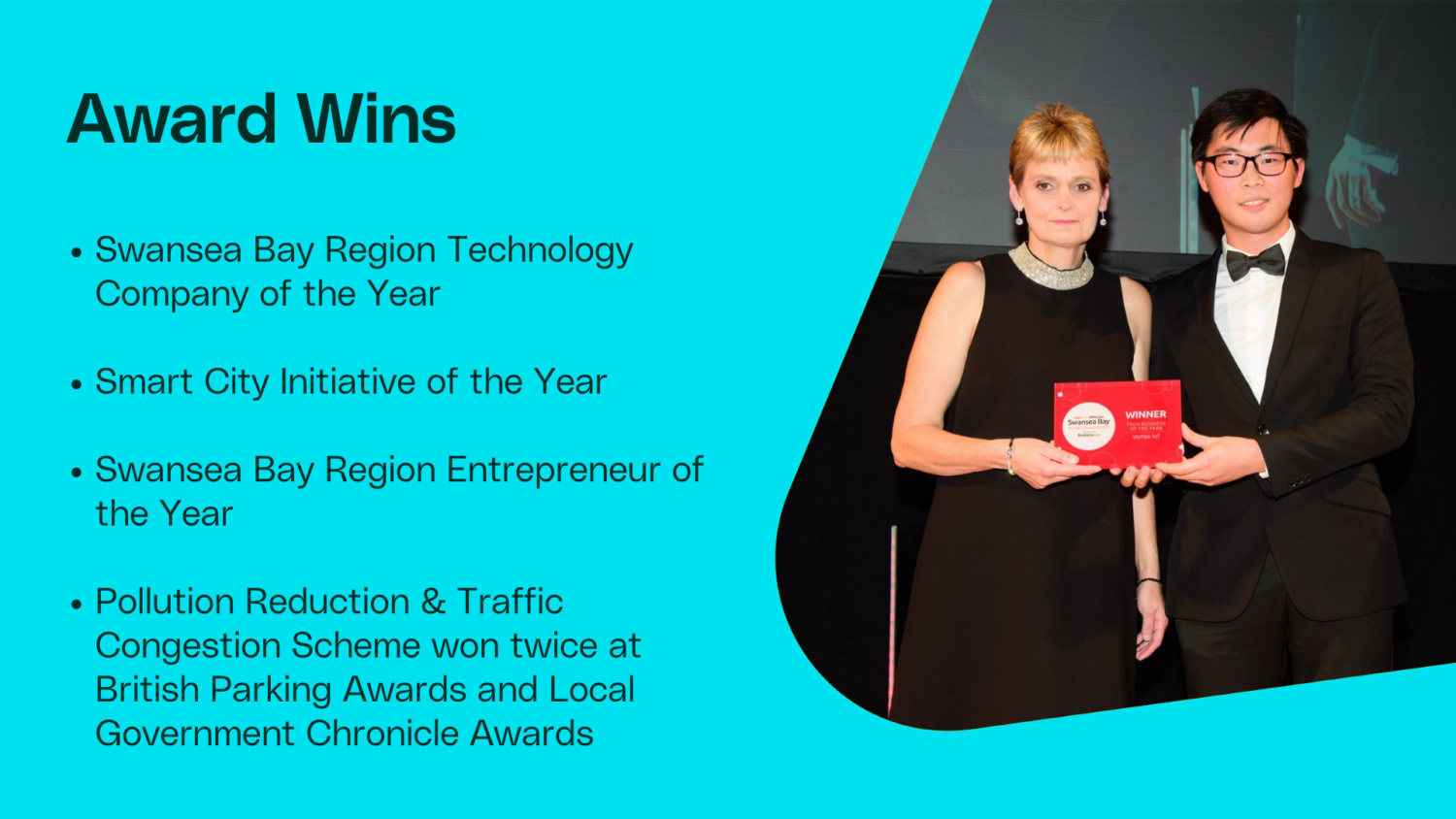 Vortex Award Wins 2021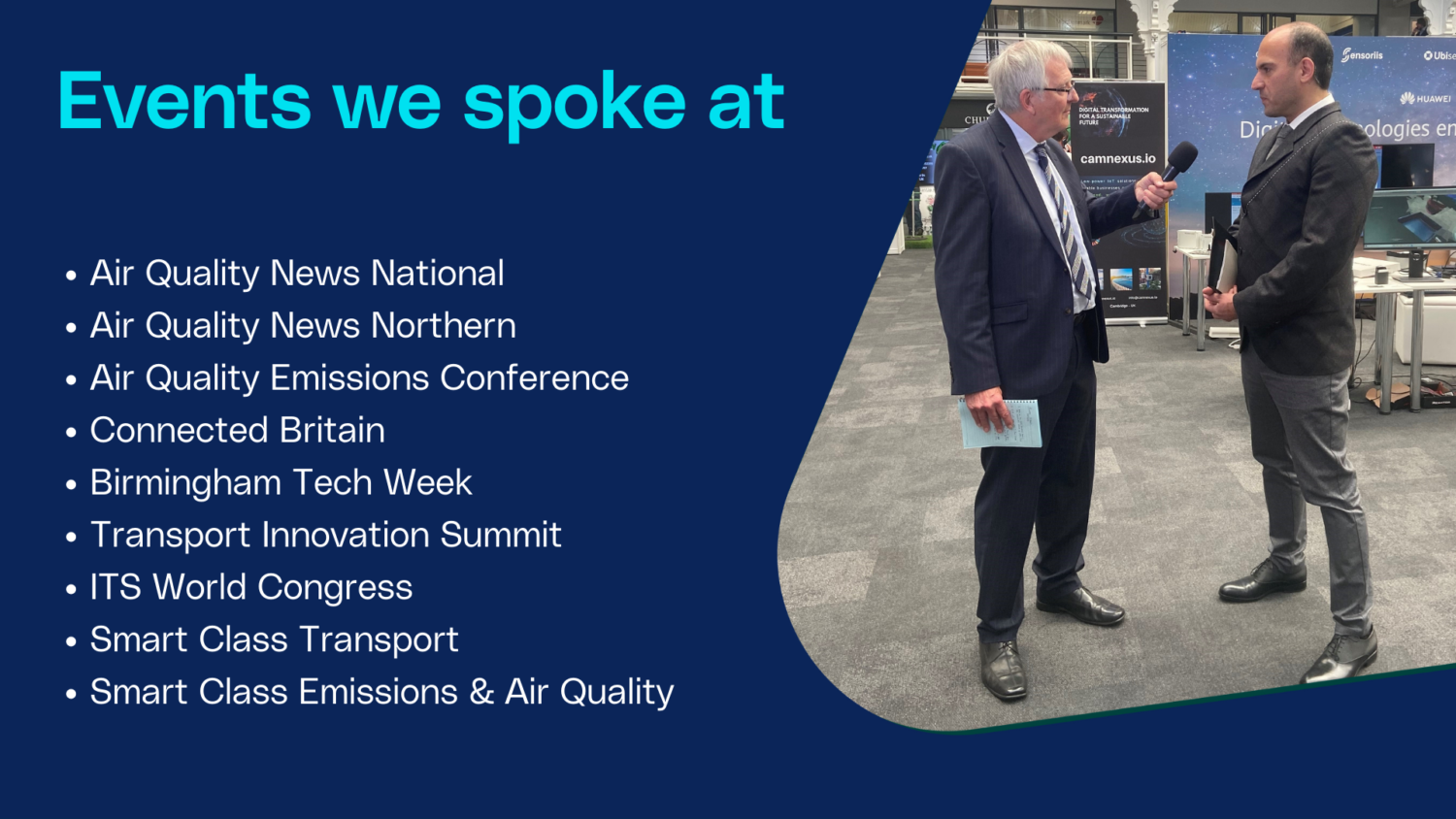 Events Vortex have attended in 2021
Our STEM Ambassadors
Vortex and our colleagues are passionate about Careers in STEM and we regularly promote the importance of STEM's various pathways.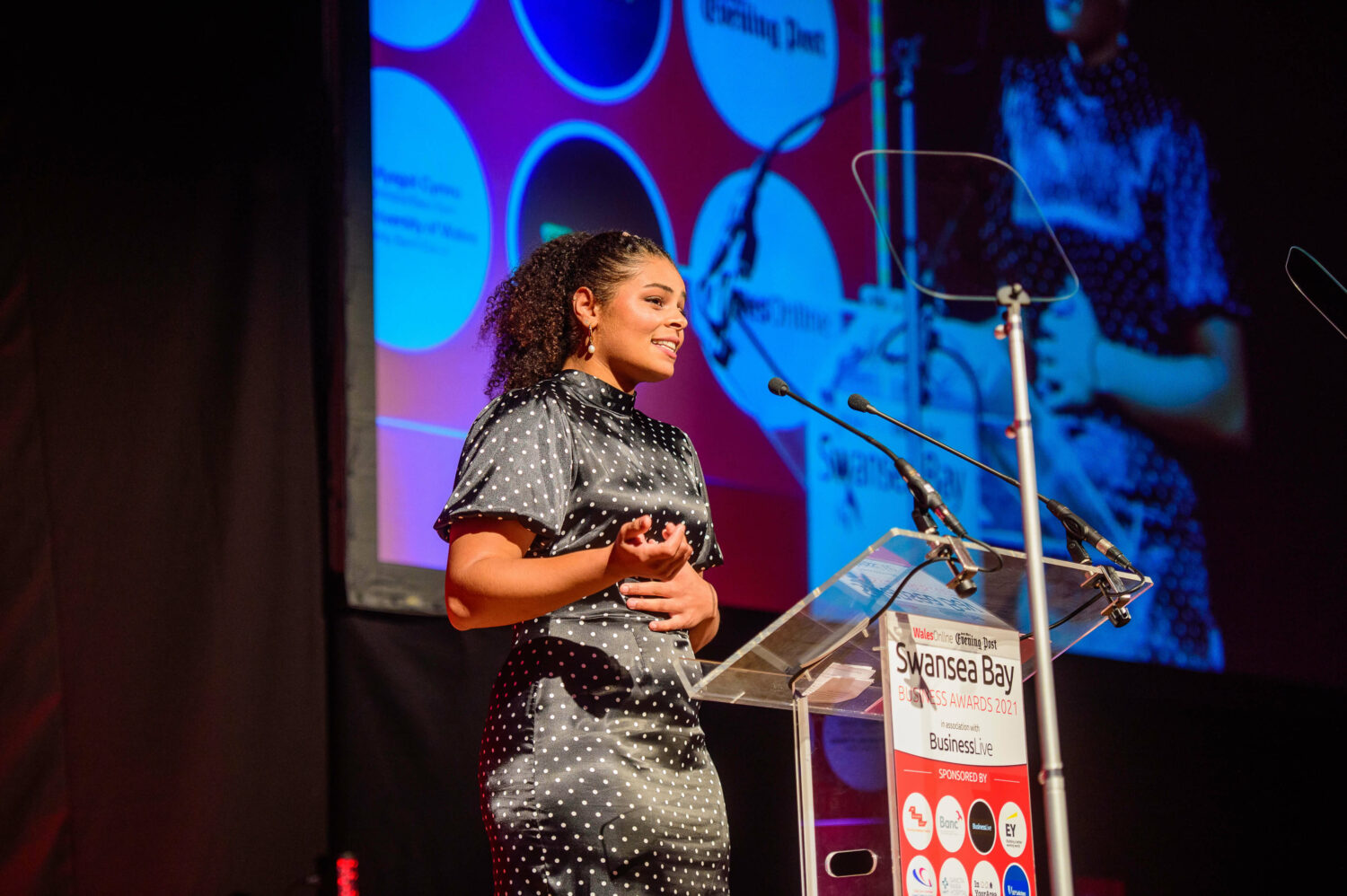 Ella Patel Keynote Speech on Women in STEM Careers October 2021
Head of People Chrissie Norris and Engineering Manager Marcus Davies are qualified STEM Ambassadors, while Graduate Engineer Ella Patel delivered an arresting keynote speech on the importance of attracting women to STEM Careers.
Vortex Oscars
At the end of each calendar year, we hold the Vortex Oscars! At this prestigious event, the success and achievements of our employee's work are rewarded.

Behold, some of the winners:

Living by our Values – Dinah Owen
Positive Mental Attitude – Tom Cole
Rising Star – Josh Silvestre
Operational Mastermind – Aidan Fyans
People's Choice – Will McAllister
Smartest Employee – Gareth Davies
Team Player of the Year – Bryce Davey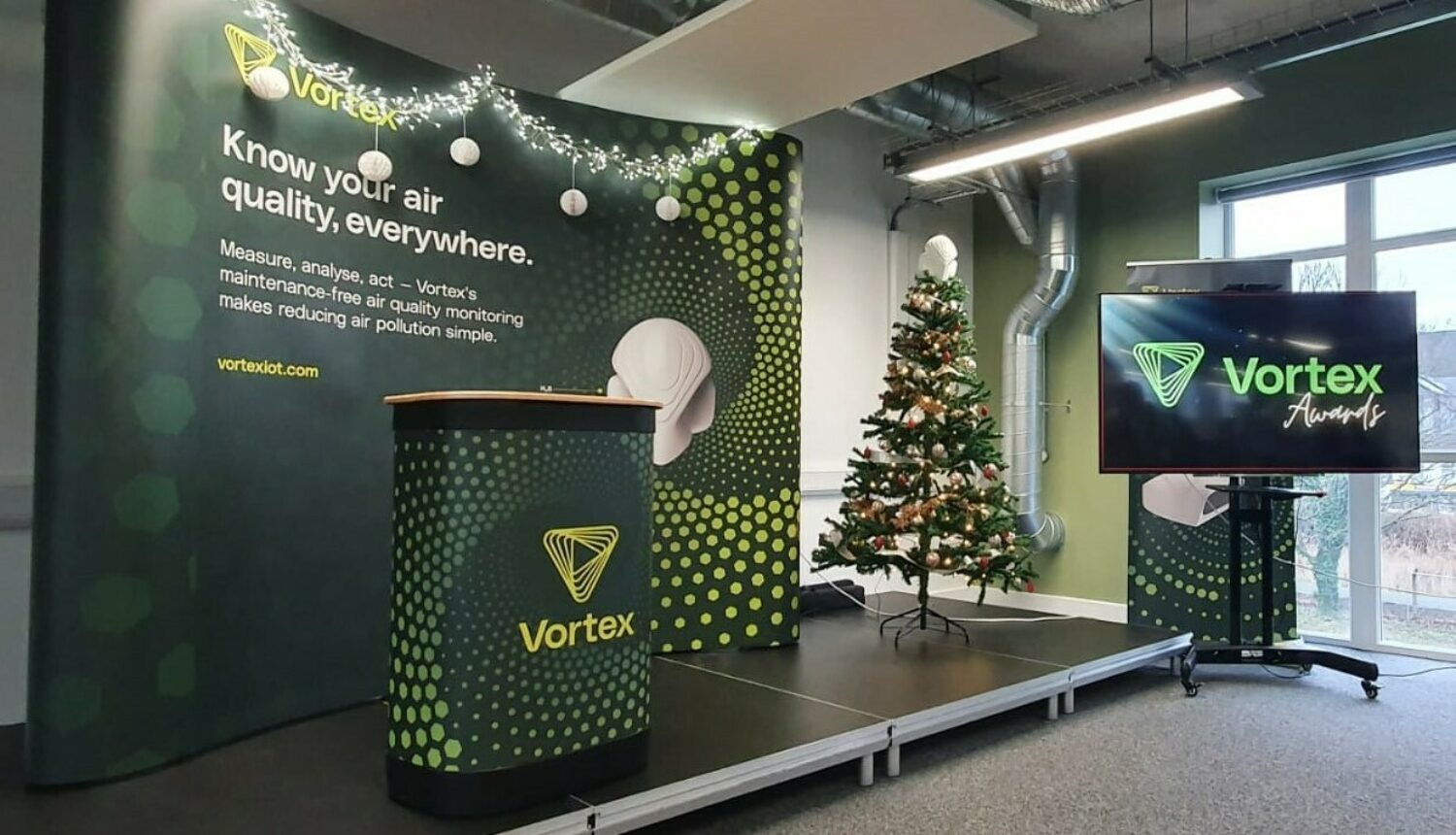 The Vortex Oscars Stage
We Can't Wait For 2022
We have some exciting projects in the works that we are looking forward to sharing with you in the New Year.
Vortex is starting 2022 with a bang! We are off to the world's biggest tech show, CES Las Vegas, to exhibit VTX City, our Continuous Urban Scanner.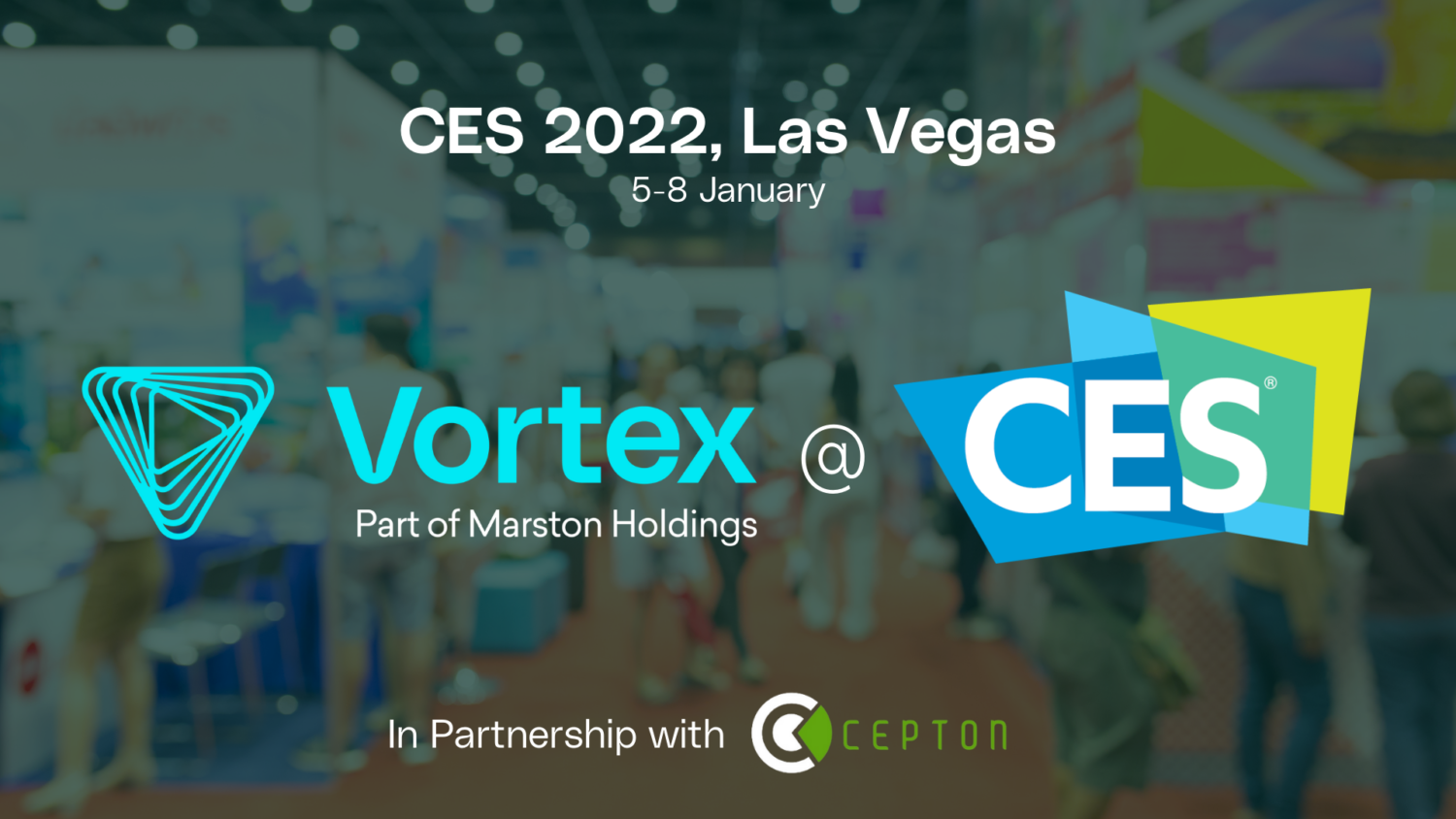 Vortex attending CES 2022 in Partnership with Cepton
You can find us on our partner Cepton's stand, West Hall Booth no. 5518. Cepton is a provider of state of the art LiDAR-based solutions which lend themselves to data intelligence use cases. At the booth you will see a wide spectrum of next-generation LiDAR scanning applications, including VTX City, Vortex's Continuous Urban Scanner.

VTX City autonomously monitors the condition of your urban infrastructure assets, supplying you with the data, notifications and reports you need to make efficient and strategic decisions. Stop reacting and start predicting with data intelligence thanks to vehicle-to-infrastructure technology.

Thank you and Merry Christmas
We would like to thank all our employees, customers and partners for all your continuous hard work throughout the year and we cannot wait to hit the ground running in 2022, starting with CES 2022, Las Vegas in January.
More blogs
This article explores the Air Quality Index (AQI), including its calculation, the pros and cons, and innovative approaches to enhancing data precision.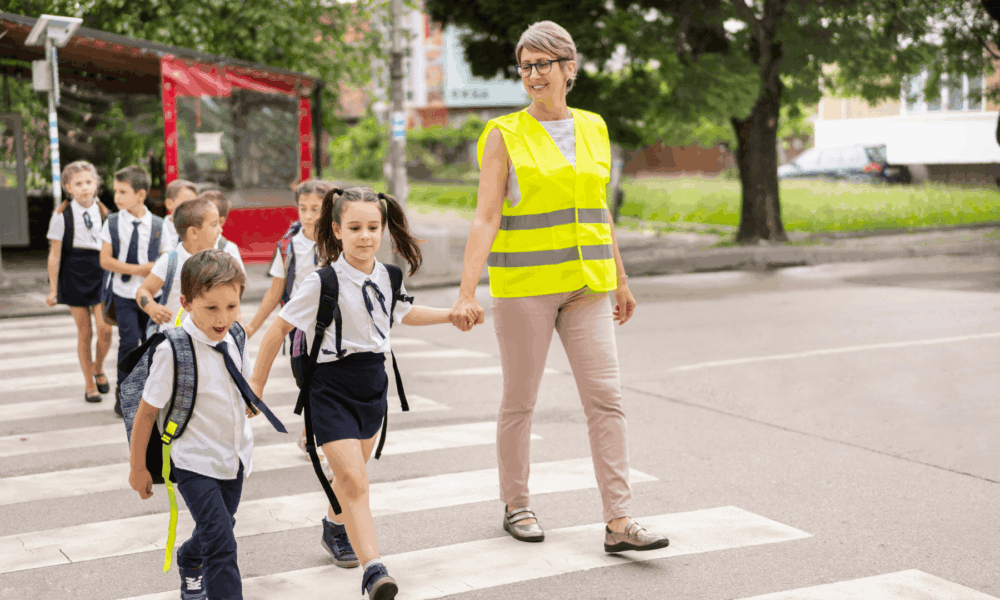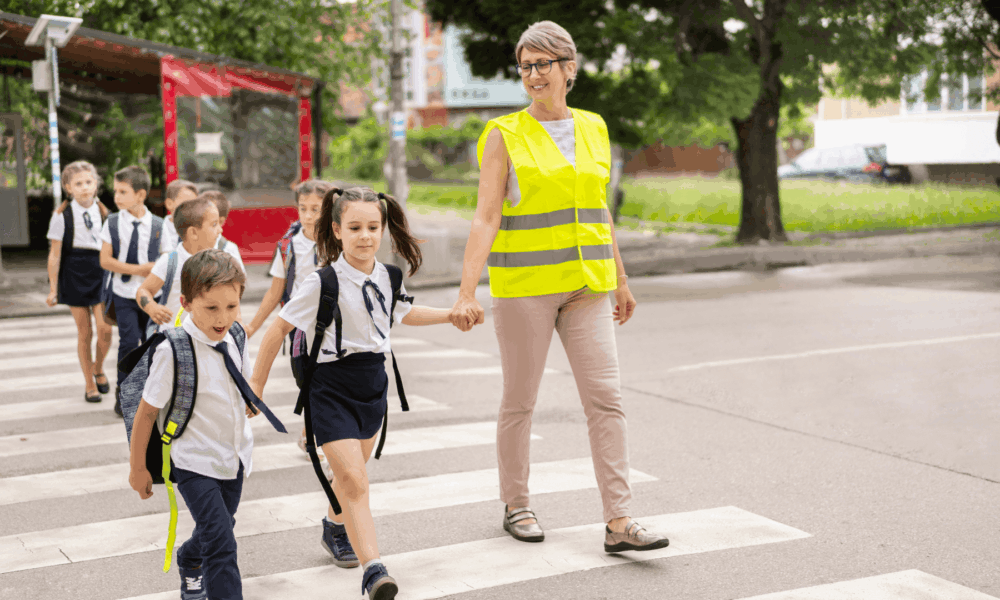 School streets are becoming increasingly popular in the UK, with more than 500 across London. This blog looks into how they are used and their desired outcomes.
Get in touch
Discover how Vortex's market leading sensors and actionable data can transform and optimise your operations.