Air Pollution
Air Quality Monitoring
Local Authority
Hammersmith & Fulham are world leaders in air quality monitoring
Hammersmith and Fulham are already benefitting from the world's densest air quality sensor network, and its only getting bigger. The council will have deployed an air quality monitoring network of 500 sensors by the end of the year

Cameron Kent, as published in Air Quality News - 30 September 2021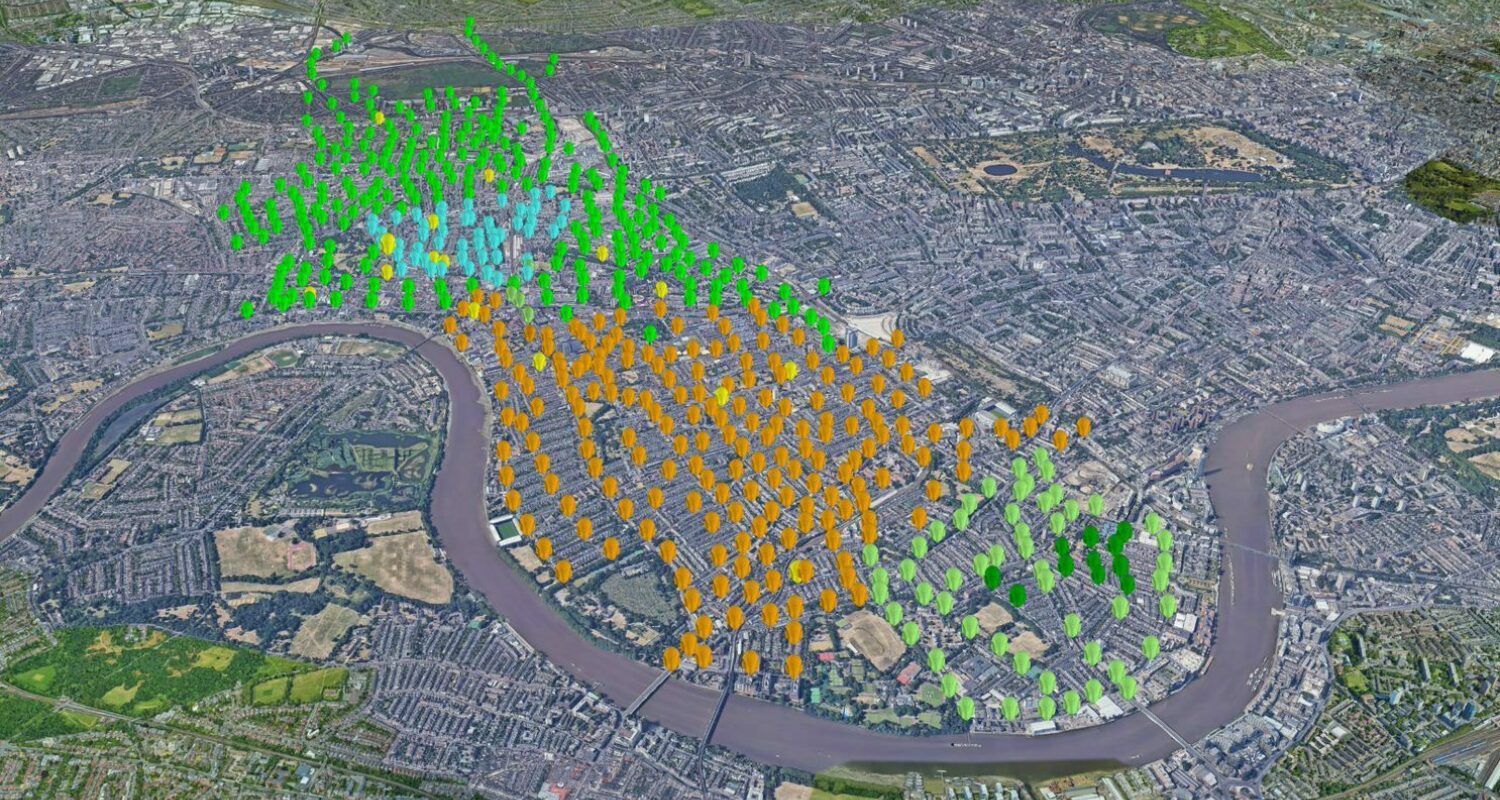 Hammersmith and Fulham (LBHF) council are trailblazing a world first.
While other projects have focussed solely on restricting traffic to improve air quality, in the last year LBHF has implemented green initiatives and improved the health of their residents using hyper-local air quality data. By integrating an air quality monitoring network with LBHF's traffic data they have been able to make informed decisions and been a leading example in air pollution reduction.
The initial deployment of Vortex Air Quality Monitoring (AQM) sensors is currently the densest deployment and the largest MESH network in a city environment in the world. The success of the initial deployment of 51 sensors has only reinforced the council's conviction in their approach. By the end of the year, 500 sensors will be implemented across the borough to measure multiple particulates and gases, creating a world first.
"

The network of 500 sensors will provide 160 times more spatial resolution at 80 sensors per square mile. "
The data has already been used to highlight areas to reduce traffic, congestion and identify pollution hotspots and non-traffic contributions to air pollution.
Hammersmith and Fulham faced a climate emergency.
Hammersmith were one of the first boroughs to declare a climate emergency in 2019, pledging to tackle air pollution and tackle traffic congestion. The council have a clear ambition of becoming the greenest borough in Britain alongside their carbon net zero target of 2030. South Fulham streets were being used as a thorough fare with 80% of traffic originating out of the borough.
A previous attempt at controlling this through a Low Traffic Neighbourhood (LTN) had been poorly received and a new approach was needed.
LBHF are now leading the way in air quality monitoring after partnering with air quality experts Vortex IoT for an innovative solution.
The previous and common approach of blanket measures, such as streets closed off with planters did not work, what was needed was more and better data to support and help design appropriate interventions.
Current available air quality data consisted of 2 Air Quality Monitoring Stations (AQMS), the nearest being 2 miles away and 7 NO2 diffusion tubes in immediate area. 
LBHF wanted a greater understanding of air quality in the area and needed a greater density of street-level deployed air quality monitors to identify local inputs and impacts. That level of detail within the area, combined with other data sources such as traffic, would allow H&F to make environmental interventions that had measurable impact.
"

We needed a system that allowed us to recognise subtle changes in local pollution relating to traffic behaviour. When searching, we found traditional monitors to be far too expensive to install in the density required to see the changes. "
The air quality roadmap. Hyperlocal monitoring
Hammersmith and Fulham worked with Vortex to implement an air quality monitoring network that provides continuous, real-time data, at street level, to inform policy changes and reduce traffic congestion. By deploying devices at a hyperlocal level of 52 in a ½ square mile area, LBHF were able to identify previously unknown pollution hotspots, understand different contributory factors, such as central heating and have an unprecedented understanding of the levels of pollution at different times.
The cutting-edge technology used for the air quality network enabled H&F to combine air quality data with the latest technology from Advanced Number Plate Recognition (ANPR) cameras.
Using ANPR technology enables roads to be kept fully open for residents while discouraging out-of-borough drivers using them as a cut-through. H&F have, however, gone a step further and combined this ANPR technology, smart camera data, local traffic monitoring counter data and GPS data with their new hyper local Air Quality data to give rich data insights.
The advantage of the Vortex network is that data is communicated over a secure, private area network, or MESH, removing the need for SIM based sensors and allowing 3rd party sensors and data such as traffic to be connected to and transmitted over the same single network, future proofing the communications.

"

VTX Air allowed us to use edge processing on a mesh network, so we could accurately collect the data we needed to create an impactful scheme. "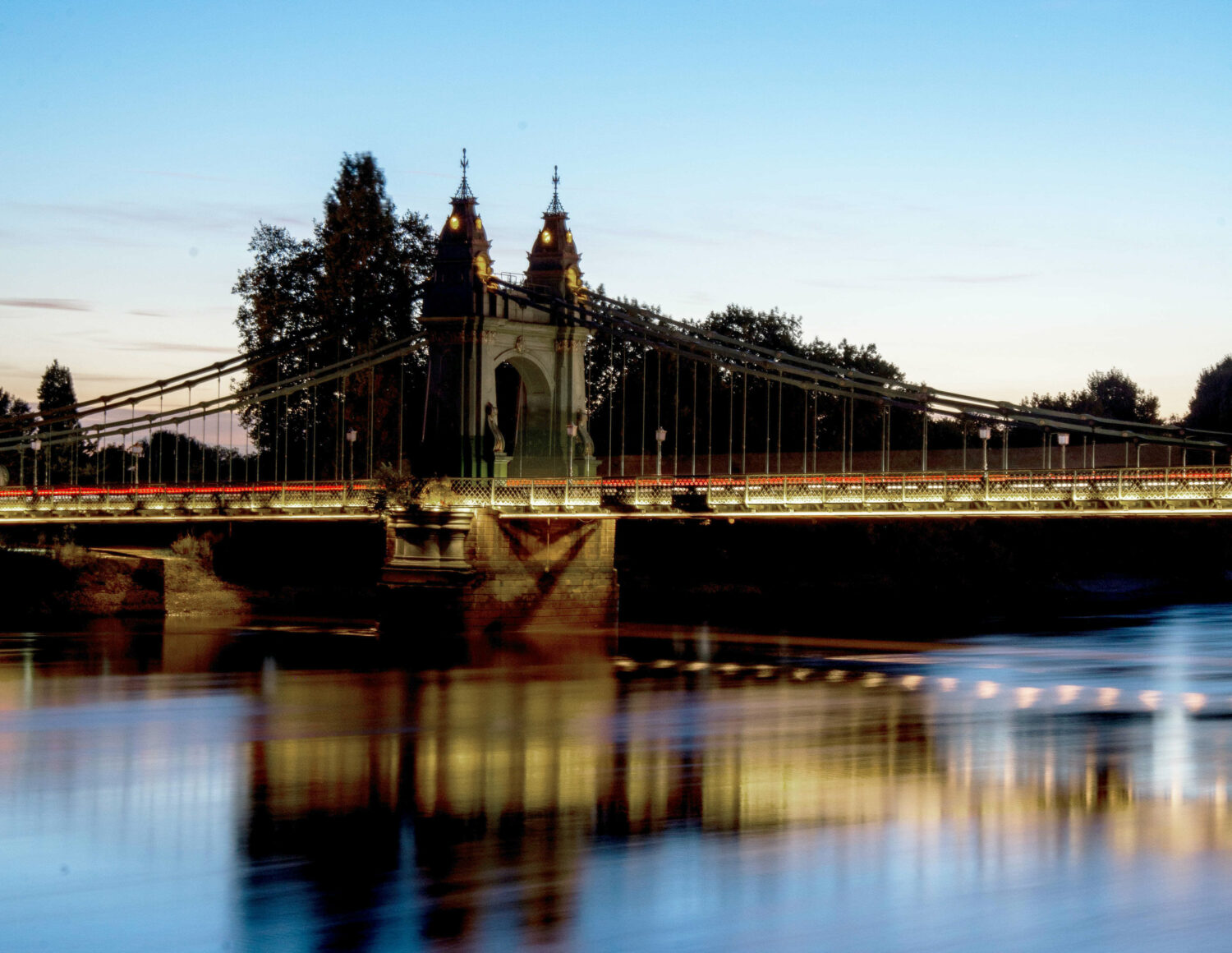 Hammersmith bridge
This model of deployment is fully replicable elsewhere.
For the first time, a council has been able to deploy a hyperlocal network, giving unprecedented insights, and when joined up with real-time traffic data enable intelligent interventions to be deployed.
The street level detail obtained from the hyperlocal deployment ensures the council could capture the nuances of how traffic movement impacts on the air quality as well as how air pollution mitigation measures perform.
Hammersmith and Fulham worked with Vortex to develop a data monitoring and reporting portal that displays air quality information matched with traffic data. Everything the council does is informed by up-to-date data and is a leading example in how to use hyper-local air quality data to reduce air pollution.
John Galsworthy continued: "This technology linked with ANPR cameras has meant there is now an affordable solution to understanding the changes in air pollution when traffic schemes are introduced. We have mainly had to rely on the perception of residents for feedback, now the data will demonstrate how well a traffic measure has performed."

Outcomes. Innovation starts LBHF on journey towards becoming the greenest borough in UK.
Key for Hammersmith and Fulham has been the ability to understand the sources of pollution entering the borough as well as pollution generated within the borough. This knowledge has enabled them to make informed decisions based on real-world evidence and assess the impact of those decisions.
So far, the current findings based off of the initial air quality installation show that some of the major variables affecting air quality are traffic, weather, construction sites, central heating, to name a few. Traditional and currently statutory air quality stations and diffusion tubes could not provide this granular information to ensure interventions are implemented in the correct location, the hyper-local deployment supports these statutory measures by giving data at a temporal and spatial level that was not previously possible.
The combination of air quality technologies with traffic technologies, overlaid with other data sources has allowed H&F to develop dynamic traffic policies in real-time and move away from a 'broad brush' approach. Before the project was deployed, Cllr Wesley Harcourt, Cabinet for Environment, said this of the councils plans:
"

H&F was one of the first boroughs in the country to declare a climate emergency and this trailblazing air quality monitoring project will inform further initiatives to reduce traffic, congestion and pollution. "
Indeed, following the introduction of this first scheme, 170,000 vehicles have been removed from the area to the east of Wandsworth Bridge Road, enabling residents to take control of their local streets from out-of-borough motorists.

The Air Quality technology and why Hammersmith and Fulham need 500 of them
The Air Quality Monitoring devices that are attached to lamp columns across South Fulham, will now cover the entire borough by the end of the year, numbering 500. As part of LBHF's mission to become the greenest borough in the UK, and after seeing the success of phase 1 of the project the council has recognized the real need for borough-wide, street-level accurate air quality data.
The borough's installation will become the densest and largest scale concentration of air quality monitors anywhere in the world. Powered by an ultra-low power cognitive wireless mesh network, Vortex's smart city offering will be used to empower further policy initiatives that have a measurable impact on the lives of residents.
The AI-powered sensors are maintenance-free and can be updated & calibrated remotely, meaning that Hammersmith and Fulham have been able to distribute their on-site resources elsewhere.
Adrian Sutton, Vortex CEO, said: "We are delighted to see the success that H&F have had with this pioneering project. This approach, driven by innovative technologies, has been a world leading example in addressing air pollution within urban areas. H&F's adoption of hyper local air quality monitoring as a source of data to shape policy, inform carbon reduction and environmental initiatives, and integrate with traffic management will prove to be a 'new normal' blueprint for local authorities."
More insights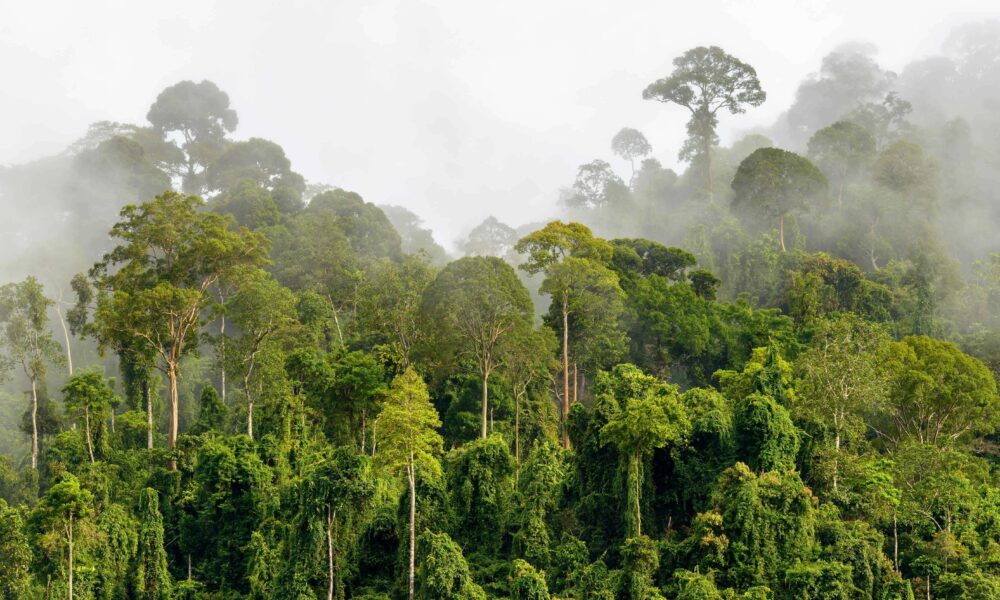 This insight presents the remarkable findings and challenges encountered while deploying an Internet of Things (IoT) wireless sensor network for air quality monitoring in…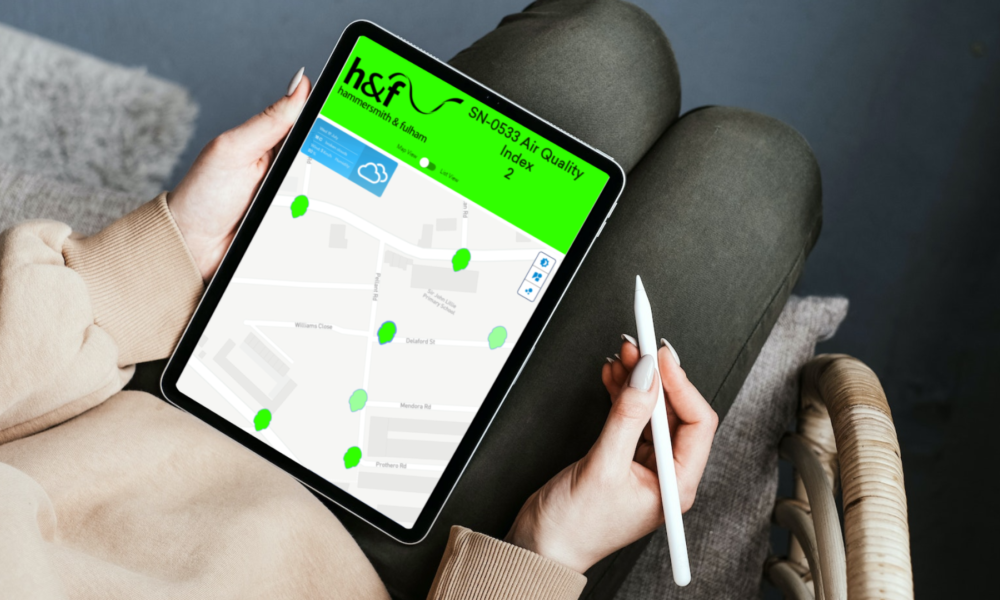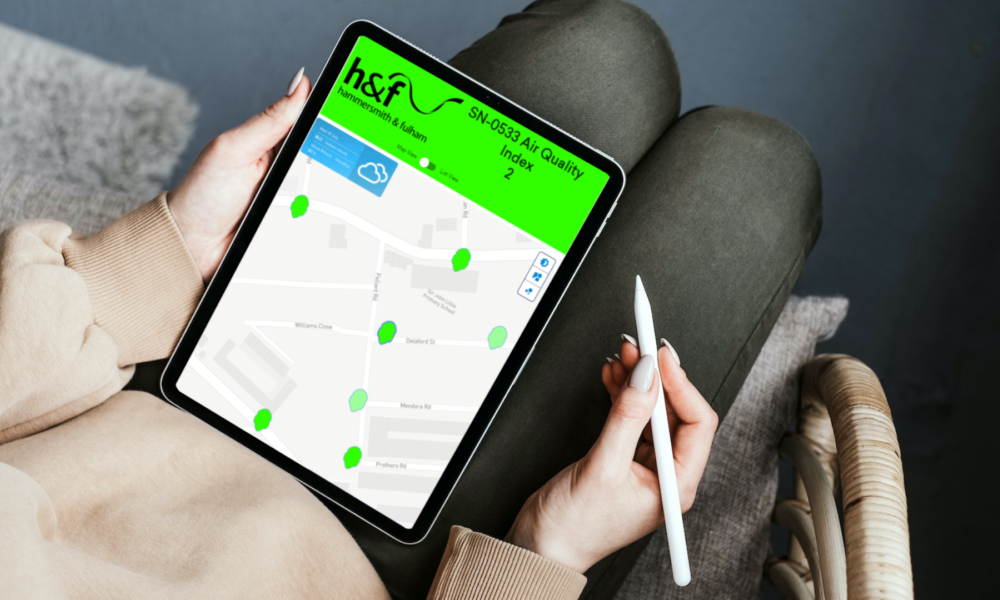 The problem with the current UK's air quality monitoring network
Get in touch
Discover how Vortex's market leading sensors and actionable data can transform and optimise your operations.